Posted on Wednesday, August 12, 2020 04:35 PM
On Monday, August 17th, Public Works will begin work on culverts on County Road 6. This work will take approximately three weeks.

There will be multiple road cuts along County Road 6 between Highway 2 and Taylor Kidd Boulevard. Motorists are advised that they should drive with caution over the culvert cuts, as well as in areas where construction crews are working.

The road will remain open to traffic, however, delays are expected.
Posted on Tuesday, July 21, 2020 10:45 AM
Starting July 27, bag tags will be required again for all garbage bags put out for collection in Loyalist Township.

Residents can purchase bag tags at the Loyalist Township Administration Office, the Amherst Island Landfill or from several retail locations in Loyalist Township.

Residents still experiencing financial hardship due to COVID-19 can contact the Township office at 613-386-7351 for waste disposal options.
Posted on Wednesday, July 15, 2020 10:49 AM
Starting in mid-July, work will begin on several pedestrian crossovers on Kildare Ave. and Speers Blvd. The crossovers are being installed to create a safer walking environment for residents and provide more places to safely cross the streets.

What are we installing?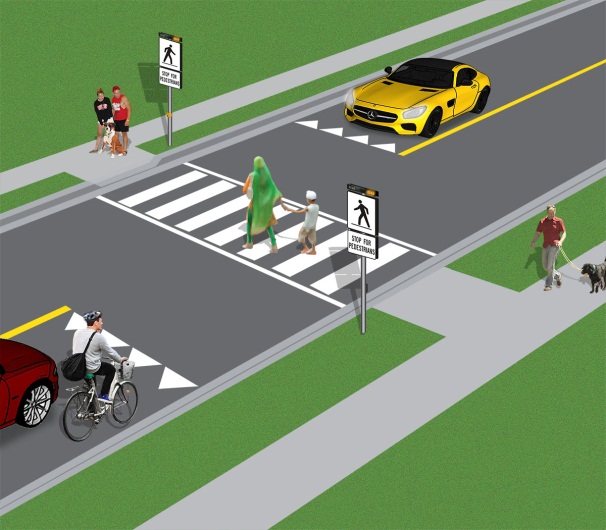 Five pedestrian crossovers will be created on Speers Blvd. and two crossovers on Kildare Ave. A pedestrian crossover is a designated crossing area that allows you to safely cross the road and where...
Posted on Tuesday, July 14, 2020 10:50 AM
As announced by the Ontario Government, the KFL&A area will be permitted to enter Stage 3 of the provincial reopening framework, beginning Friday, July 17. Loyalist Township is currently reviewing the information from the province while working with KFL&A Public Health to ensure appropriate health and safety measures are in place to protect our community as we enter Stage 3.

Posted on Monday, July 06, 2020 10:52 AM
In November 2019, Loyalist Township partnered with Service Line Warranties of Canada (SLWC) to provide service line warranty for residents. Through SLWC, residents have the option to purchase coverage for damage to the buried water and sewer lines they are responsible for on their own property.

The diagram above shows the section of water service line that property owners in Loyalist Township are responsible for.

While many homeowners insurance policies will pay to repair the damage created by...