Posted on Monday, June 14, 2021 02:02 PM
Starting next week, June 21st, we're offering outdoor fitness classes at the Leisure & Activity Centre. Spaces will be limited to 9 participants. For more information go to
loyalisttownship.perfectmind.com
Posted on Friday, June 11, 2021 09:09 AM
The Province of Ontario announced Step One of its Roadmap to Reopen will begin on Friday, June 11. As part of Step One, the initial focus is on resuming outdoor activities with smaller crowds where the risk of transmission is lower.
Outdoor Gatherings Up to 10 People
Outdoor recreation amenities in Loyalist Township remain open for non-organized, leisure use. Effective Friday, June 11, up to 10 people will be allowed to gather outdoors, including those not from your household....
Posted on Tuesday, June 08, 2021 01:43 PM
Staff from Loyalist Township's Public Works Division will be completing a culvert replacement on Sharpe Rd between Civic #1741 and #1733. The road will be closed on June 10th at approximately 7:00 am and should be reopened by 5:00 pm.
Sharpe road will be blocked at Violet Rd. and Brandon Rd. Sharpe Rd. will be open to local traffic only, however vehicles will not be able to pass through at the culvert location.
Residents will be required to detour on Violet Rd. or Brandon Rd. around the...
Posted on Thursday, June 03, 2021 02:05 PM
On Monday, June 7th, Loyalist Township will begin offering select municipal services via curbside pickup at the W.J. Henderson Recreation Centre (322 Amherst Drive, Amherstview, ON).
Services Available:
Garbage Bag Tags (sheet of 10)
Dog Tags
Recycling Bins
Residents can continue to use the drop-box at the W.J. Henderson Recreation Centre to drop-off tax and utility payments.
Hours:
Operating hours can be impacted by holidays and facility closures.
Monday: 9 a.m. - 4 p.m.
Tuesday: 9 a.m. - 4 p.m.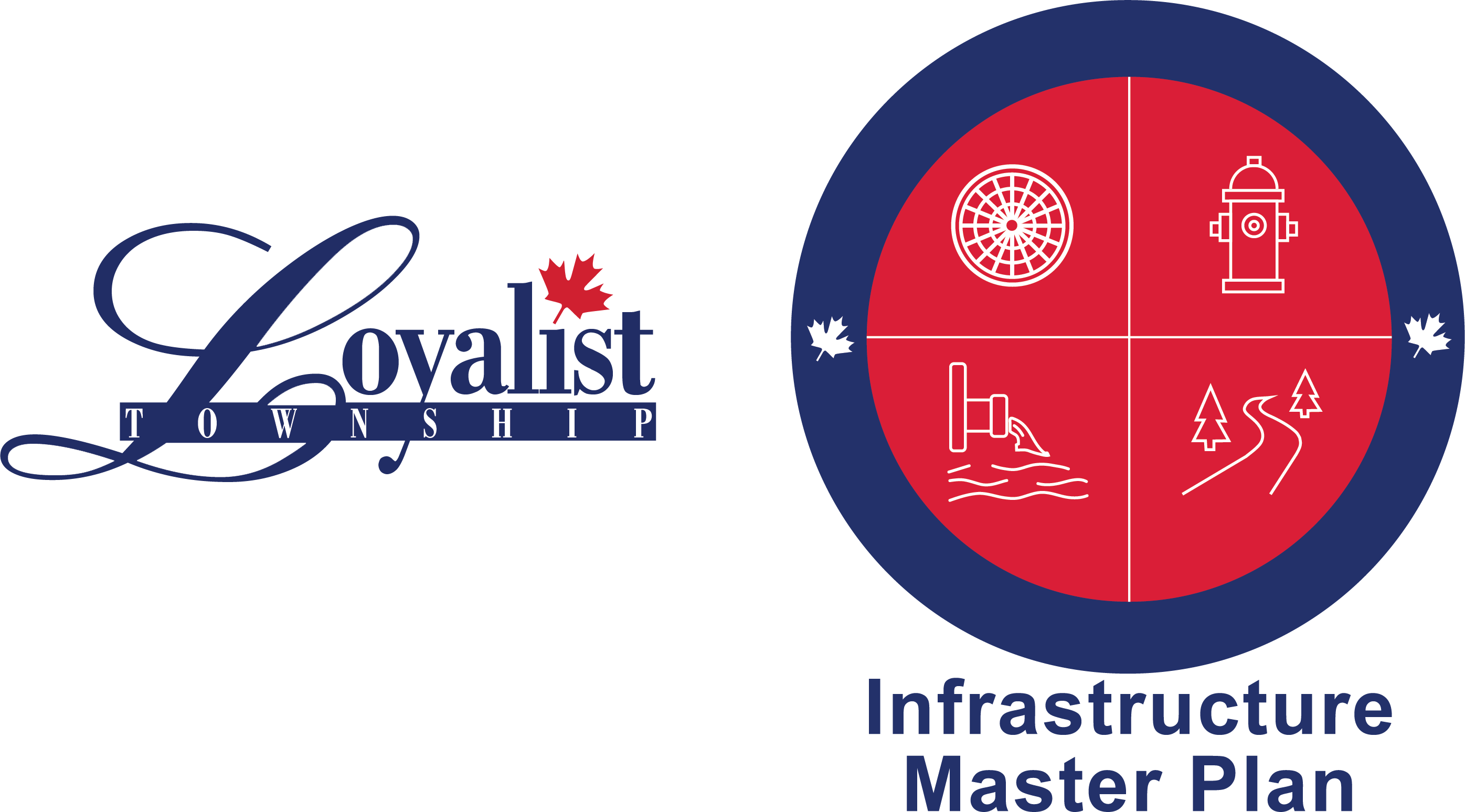 Posted on Thursday, June 03, 2021 11:00 AM
The Corporation of Loyalist Township is building an Infrastructure Master Plan (IMP) and is looking for input from the public. Completing an Infrastructure Master Plan is an exercise designed to identify the core infrastructure needs, specifically road right-of-way, potable water, wastewater, and stormwater systems within Loyalist Township for the next 25 years. Although growth within the Township is an obvious factor, the IMP will be driven by five themes: growth, new legislation, new technology,...