Overview
The Loyalist Township Community Hub project is an exciting initiative which will create a place for residents to come together as a community. The first phase of the project will involve the expansion and renovation of the W.J. Henderson Recreation Centre and will allow for expanded recreation programming. Infrastructure Canada recently announced that Loyalist Township was successful in its application to the Green and Inclusive Community Building Fund, which will provide $16.5 million in funding towards the project.
This phase of the project includes:
Construction of a new aquatic facility including conversion of the existing pool building into change rooms.

New Legacy Space in partnership with the Gord Downie and Chanie Wenjack Fund.

Accessibility upgrades throughout the existing facility, including the addition of an elevator and accessible change rooms and viewing areas.
Incorporation of energy conservation measures throughout the facility to reduce energy costs and greenhouse gas emissions.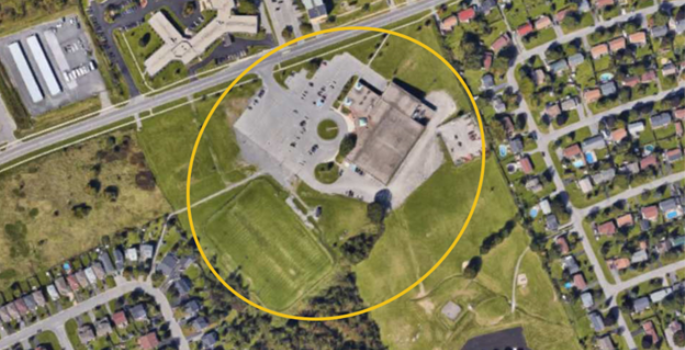 A robust public engagement program was begun in January 2023 with two drop-in public information sessions which were held at the W.J. Henderson Recreation Centre.
Several short videos which summarized the information presented at the public open house were developed to walk viewers through the concepts and plans for Phase One. Feedback from these sessions were incorporated into the conceptual plan for the facility and will be included in the design where possible. Additional consultation sessions will be held over the coming months, giving residents and user groups additional opportunities to provide input on the facility's design and operations.