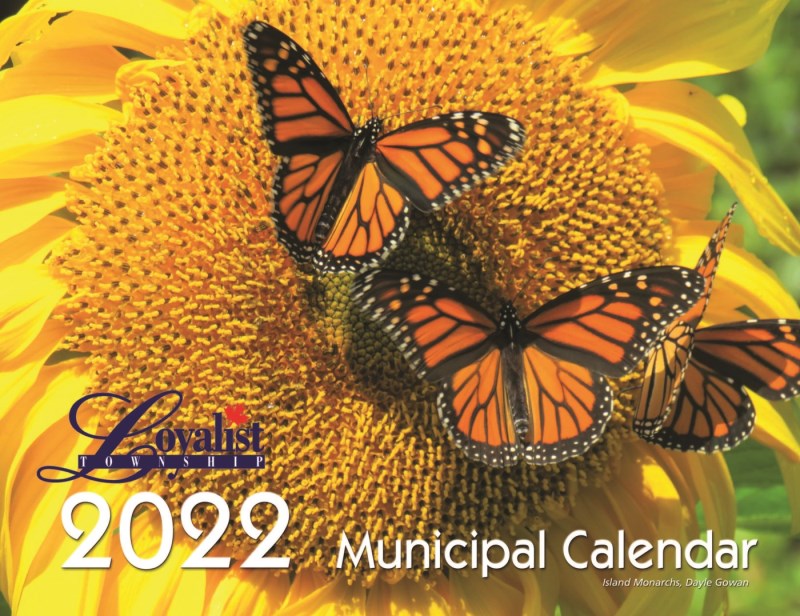 The 2022 Loyalist Township Municipal Calendar (large pdf: 8 MB) is being distributed via Canada Post between December 3rd and December 10th. Residents are advised to keep an eye out for delivery of this important municipal resource. Additional copies will be available at the Loyalist Township Municipal Office.
Loyalist recreation events, recreation programming and other services may continue to be affected by the COVID-19 pandemic. Please check loyalist.ca/COVID for current details.
The calendar contains information regarding:
Garbage and recycling collection schedules
Recycling sorting guide
Hazardous waste and landfill sites
Council and committee meetings
Township contacts
A huge thank you to all of the marvelous contributors who submitted photographs for this year's calendar. We had many superb entries and would have liked to include more but there were only 12 picture pages available. If you would like to submit a special photo for consideration in our next calendar, website or other publication, please go to loyalist.ca/submityourphoto.