Creation of Land Acknowledgement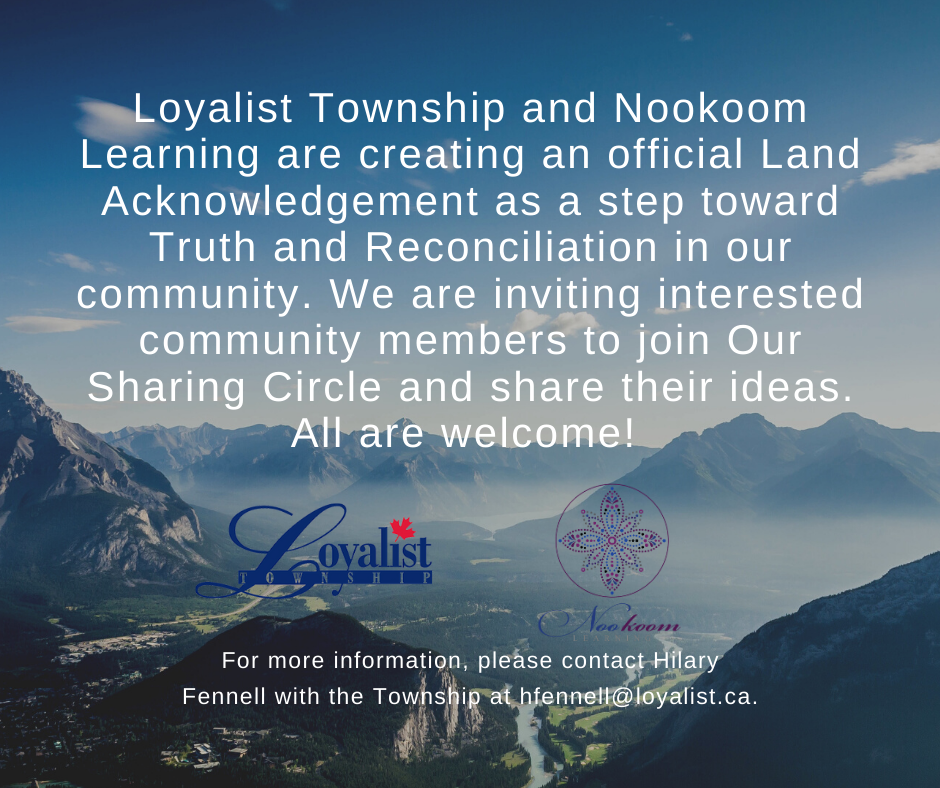 Loyalist Township and Nookoom Learning are creating an official Land Acknowledgement as a step toward Truth and Reconciliation in our community.
We are inviting interested community members to join our Sharing Circle and share their ideas.
All are welcome!
For more information, please contact Hilary Fennel with the Township at hfennell@loyalist.ca.