Loyalist Township looking for feedback on Intercommunity Trails & Urban Sidewalks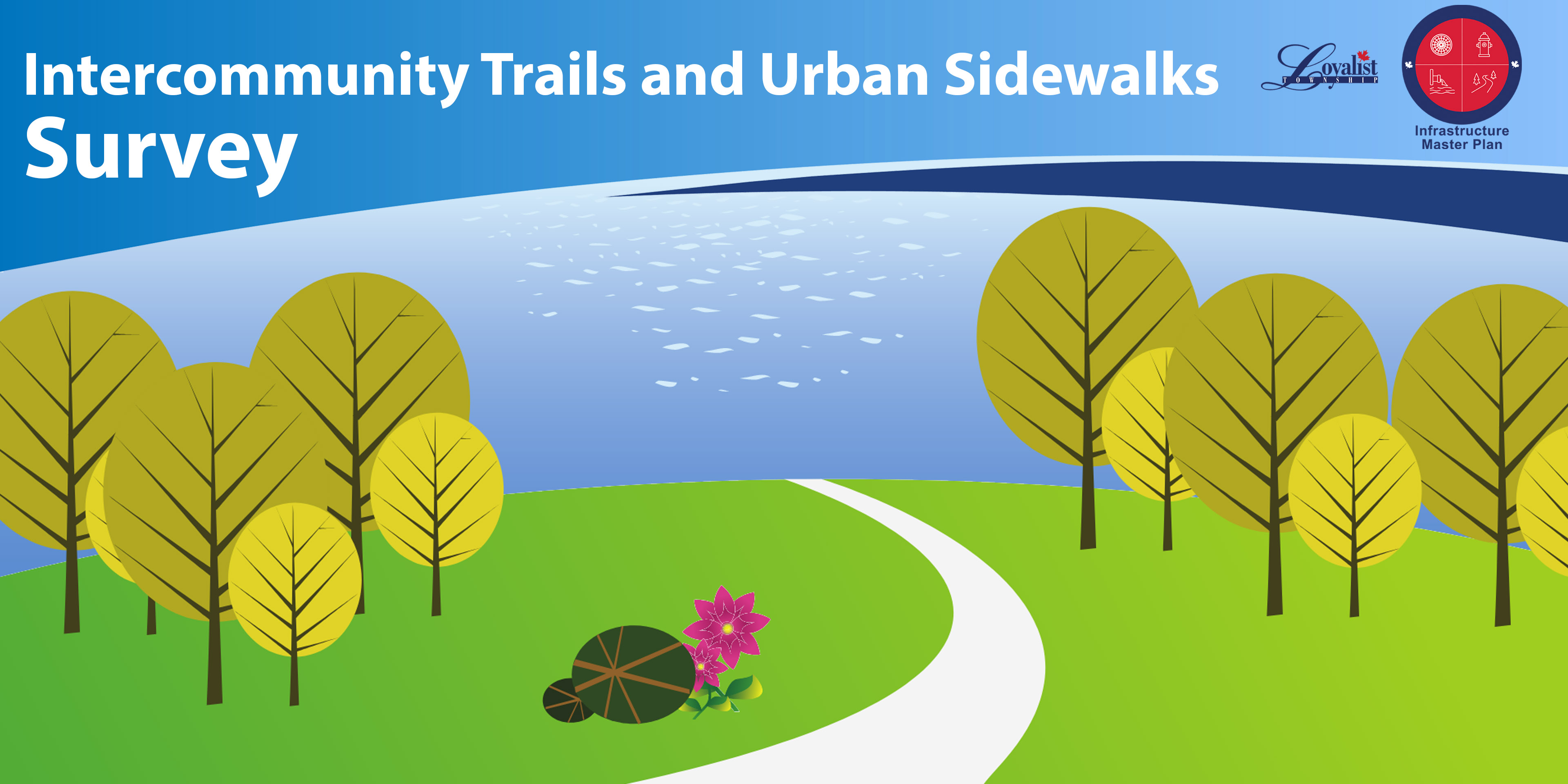 As part of the development of the Infrastructure Master Plan (IMP) for Loyalist Township - a plan to address the core infrastructure needs of the Township for the next 25 years - Loyalist Township is looking for local feedback to gauge interest in intercommunity trails and to identify existing gaps in the urban sidewalk systems. The purpose of this survey is to identify the trail and urban sidewalk needs within Loyalist Township and to gather input that will be used to inform future recommendations and decisions.
"Input received from the survey will provide insight into the needs of the community based on the personal experiences from those living in the community," stated Loyalist Township Mayor, Ric Bresee. "Please take a few minutes to share your insights and forward the survey link to any other Township residents who may be interested in active transportation and community accessibility. Higher response rates will improve the data and help to inform decisions made by Council."
The goal of the survey is to determine optimum routes for the Township's trail, sidewalk, and bike lane networks to promote connectivity and active transportation. The Township would also like to hear if you have any routes alternative to those shown on the maps that you believe would provide meaningful connections and/or increase walkability within the Township.
The Intercommunity Trails & Urban Sidewalks Survey will be open from November until mid-December 2021.
Access the survey here:
Intercommunity Trails & Urban Sidewalks Survey
Following this survey, another survey will be released to learn more about traffic calming needs in Loyalist Township to help inform the Infrastructure Master Plan.
For more information on the Infrastructure Master Plan, please visit the project webpage.