Loyalist Township seeking input into the development of Infrastructure Master Plan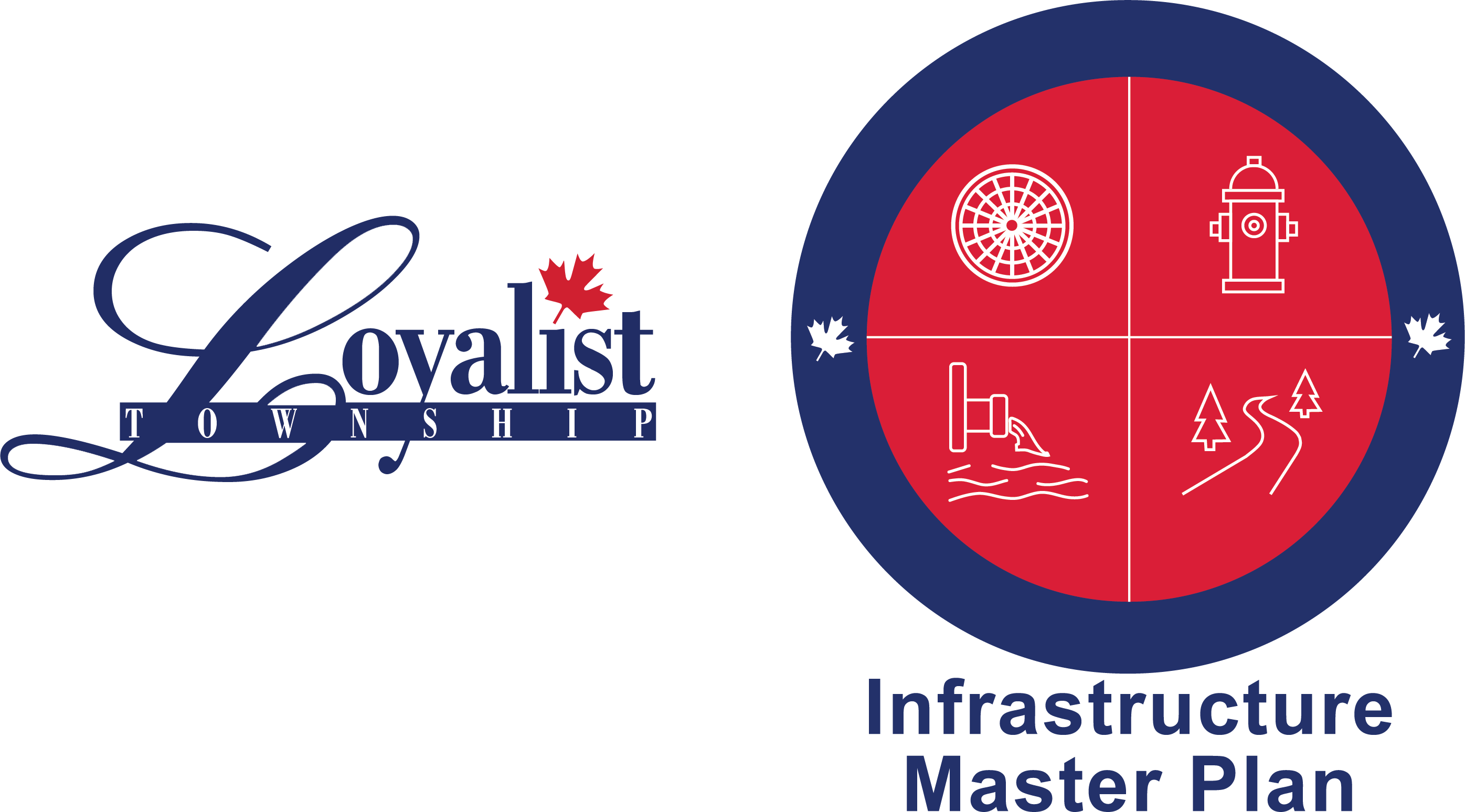 The Corporation of Loyalist Township is building an Infrastructure Master Plan (IMP) and is looking for input from the public. Completing an Infrastructure Master Plan is an exercise designed to identify the core infrastructure needs, specifically road right-of-way, potable water, wastewater, and stormwater systems within Loyalist Township for the next 25 years. Although growth within the Township is an obvious factor, the IMP will be driven by five themes: growth, new legislation, new technology, addressing remedial issues and adapting core infrastructure to address climate change. The IMP will also complete long-range planning for the Township's potable water and sanitary sewer systems.
"Community engagement will be an important component of the plan. Input received provides insights into the needs of the community based on the personal experiences from those living in the community," stated Loyalist Township Mayor, Ric Bresee. "We are looking for lived feedback on things like the sidewalk systems, traffic calming needs, neighbourhood drainage, and trail & bike paths. These are just a few examples of what could be covered in the IMP."
The Infrastructure Master Plan will have line-of-sight to several Township documents, including the Strategic Plan, the Official Plan, the ResiLienT Loyalist Township Climate Action Plan, the Amherstview West Secondary Plan as well as the Asset Management Plan, which focuses on the replacement and renewal of Township infrastructure. The Infrastructure Master Plan is being conducted according to the requirements of the Municipal Class Environmental Assessment (MCEA) process approved under Ontario's Environmental Assessment Act.
"Infrastructure Master Plans focus on specific core infrastructure and do not duplicate work covered in other plans and won't include Township facilities and recreation, public transit, waste management or individual house drainage issues," explained David Thompson, Chief Engineer – Special Projects.
Residents and individuals doing business in Loyalist Township are encouraged to participate in the virtual webinar that will be held on June 22, 2021, at 6:00 p.m. so staff can present the preliminary workplan, the overall expectations of the project and seek input.
Virtual Webinar
The virtual webinar will be held as an online public engagement session to seek input into the development of the Infrastructure Master Plan (IMP). The webinar has been set up with no registration or authentication required to join. The public is urged to Join from a PC, Mac, iPad, iPhone or Android device: Please use this URL to join: https://us02web.zoom.us/j/89056884651
Or join by phone: Dial ((for higher quality, dial a number based on your current location): Canada: +1 647 374 4685
or +1 647 558 0588 or +1 778 907 2071 or +1 204 272 7920 or +1 438 809 7799 or +1 587 328 1099
Webinar ID: 890 5688 4651
International numbers available: https://us02web.zoom.us/u/kb2IvuLMak
Unable to attend the June 22, 2021, Infrastructure Master Plan Meeting?
Over the course of building the Infrastructure Master Plan there will be multiple opportunities for public involvement and engagement. If you have comments that you would like to submit pertaining to the Infrastructure Master Plan, please email them to infrastructuremasterplan@loyalist.ca or submit them online at: https://www.loyalist.ca/en/council-and-administration/infrastructure-master-plan.aspx