Notice of Study Commencement Infrastructure Master Plan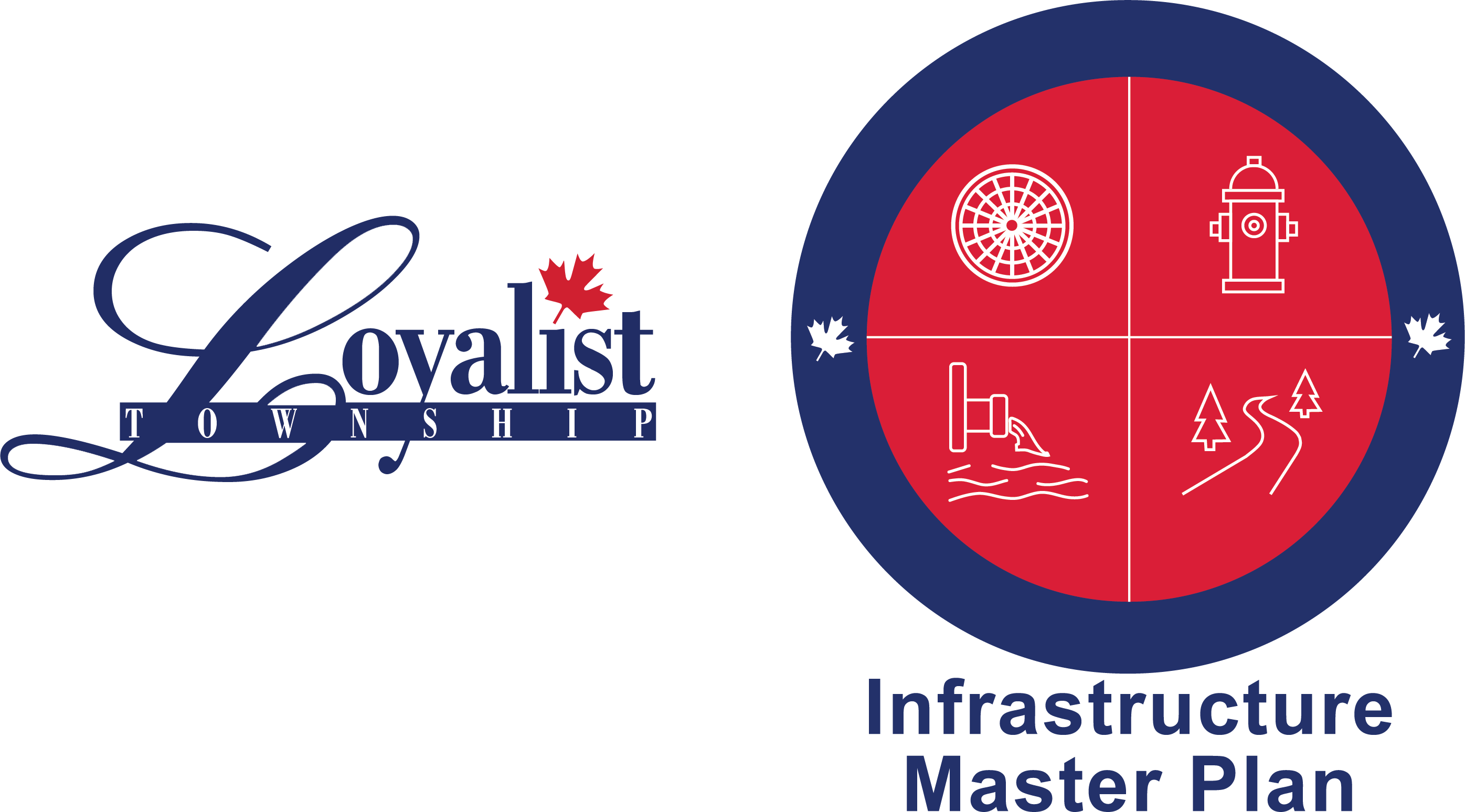 THE PROJECT:
The Corporation of Loyalist Township is carrying out an Infrastructure Master Plan (IMP). The IMP is an exercise designed to address the core infrastructure needs, specifically road right-of-way, potable water, wastewater, and stormwater systems within Loyalist Township for the next 25 years. Although growth within the Township is an obvious factor the IMP will be driven by five themes. These themes are growth, new legislation, new technology, addressing remedial issues and adapting core infrastructure to address climate change.
This study is being conducted in accordance with the requirements of Phases 1 and 2 of the Municipal Class Environmental Assessment (MCEA) which is an approved process under the Environmental Assessment Act. The Township will follow Approach 2 as noted in Appendix 4 of the MCEA. Any projects that fall under the Schedule C category will require further studies and Phases 3 & 4 Process of the Class EA after this project.
PUBLIC ENGAGEMENT:
Public engagement will be an important component of the Master Plan process that provides insights into the needs of the community based on the personal experiences from those living and making a living within the community. The Infrastructure Master Plan will include multiple opportunities for public involvement and engagement. Some examples of proposed engagement include:
• Joining an email list that will provide information on project updates and status reports
• Reviewing the IMP webpage
• (Virtual)* Public Information Sessions (Minimum of two general meetings are planned)
• Direct Discussion with Township Staff
* All meetings will be virtual until KFL&A Public Health Unit provides directives that allow for conventional face to face meetings.
For future information on the project, or on the planning process being followed consult www.loyalist.ca/infrastructuremasterplan, or contact:
• David Thompson, P. Eng. Chief Engineer – Special Projects, Loyalist Township, Box 70, 263 Main Street, Odessa, Ontario K0H 2H0 Telephone: 613-386-7351 x118 or
•Jenna Campbell, MPA, P.Eng. Engineering and Environment Manager at 613-386-7351 x151 or
• infrastructuremasterplan@loyalist.ca.
This Notice issued Friday, May 21, 2021
All personal information included in your request – such as name, address, telephone number and property location – is collected, under the authority of section 30 of the Environmental Assessment Act and will be used to assist in making a decision on this matter and is collected and maintained for the purpose of creating a record that is available to the general public. As this information is collected for the purpose of a public record, the protection of personal information provided in the Freedom of Information and Protection of Privacy Act (FIPPA) does not apply (s.37). Personal information you submit will become part of a public record that is available to the general public unless you request that your personal information remain confidential. For more information on the collection and use of the personal information, please contact David Thompson at the above address/phone.