Registration for Private/Semi-Private Swim Lessons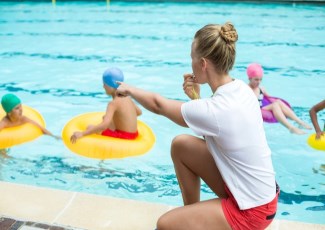 We're pleased to announce that we'll be offering mini session of private/semi-private swimming lessons at the W.J. Henderson Recreation Centre on Tuesday nights and Saturdays. Please be aware that we are still experiencing a shortage of swimming instructors and the volume and type of swimming lessons being offered directly reflect this shortage. If you are a certified Red Cross Water Safety Instructor and are interested in joining our Aquatic Staff - please visit our Careers page to submit your resume today!
Private/Semi-Private Session Dates:
Tuesday sessions will begin on November 16th
Saturday sessions will begin on December 4th
Visit our Children's Swim Lessons Page for more details.
Registration Information:
Loyalist Township residents are able to register during an advanced registration period.
Loyalist Township residents
Registration will begin Tuesday, November 2nd
Loyalist Township residents
Registration will begin Friday, November 5th for non-residents.