Temporary Road Closure: Sharpe Rd between Violet and Brandon Rd
Staff from Loyalist Township's Public Works Division will be completing a culvert replacement on Sharpe Rd between Civic #1741 and #1733. The road will be closed on June 10th at approximately 7:00 am and should be reopened by 5:00 pm.
Sharpe road will be blocked at Violet Rd. and Brandon Rd. Sharpe Rd. will be open to local traffic only, however vehicles will not be able to pass through at the culvert location.
Residents will be required to detour on Violet Rd. or Brandon Rd. around the work zone. Detour signs will be in place.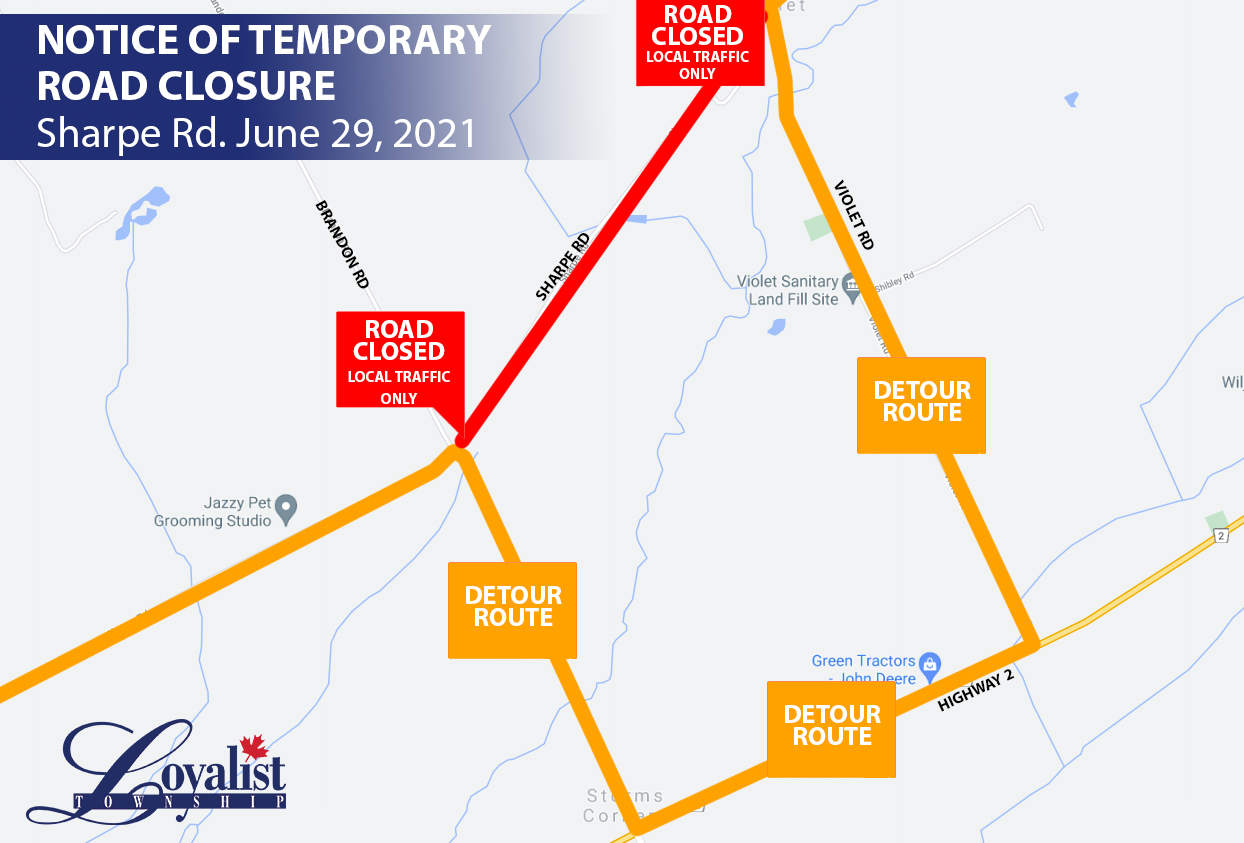 We apologize for any inconvenience this may cause. If you have any questions please contact the undersigned,
Kyle Labbett
Roads Supervisor
613-386-7351 x. 187