Road Preservation Sealing - Lakeside Subdivision
Superior Road Products has been contracted by Loyalist Township to apply an asphalt rejuvenating agent to selected to roads throughout Lakeside Subdivision in Amherstview. The work is scheduled to commence the week of August 23rd – 27th, 2021. The highlighted (blue) roads on the map below illustrates the sections scheduled to receive this treatment. Weather and other unexpected delays may extend the completion of work.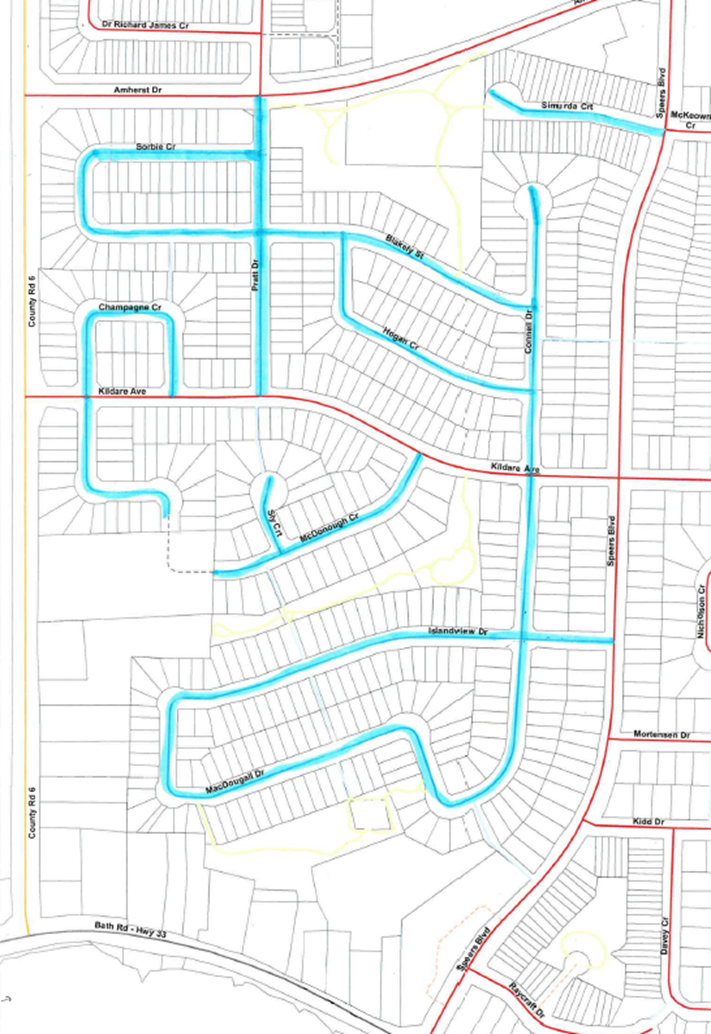 This product is an environmentally responsible/cost-effective pavement preservation that has over 40 years of proven record performance. The seal will enhance the performance of the asphalt street, therefore lowering lifecycle deterioration and overall service costs.
We ask for residents to try and avoid parking vehicles along streets. The overall process would be more efficient without any obstructions. We apologize for any inconvenience this may cause and appreciate your patience. A letter will be delivered to residents that reside in the neighbourhood.
If you have any questions or concerns, please contact:
Curtis Neuman, C.E.T.
Assistant Roads Supervisor - Construction, Public Works
613-386-3761 Ext 183
cneuman@loyalist.ca