Watermain & Hydrant Flushing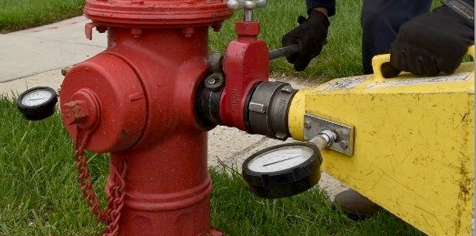 During the warmer months of the year, Utilities staff undertake a program of flushing all watermains in the Township's distribution systems. Flushing the watermain helps clear sediments that collect in the pipes through normal use and improves water quality.

In 2020, the watermain program has been completed in Bath. Flushing in Amherstview begins on Monday, August 17.

When the sediments are stirred up in watermains, residents may notice that the water in their home develops a brown or yellow tinge. If that occurs, please turn on your cold water taps and allow them to run until the water turns clear. If it doesn't clear within 20 minutes, please call the Utilities Division at 613-386-7351, ext. 103. The sediments stirred up in flushing do not affect drinking water safety.

When the flushing program is taking place, we will update the Township's Twitter feed to let customers know what zones are affected.