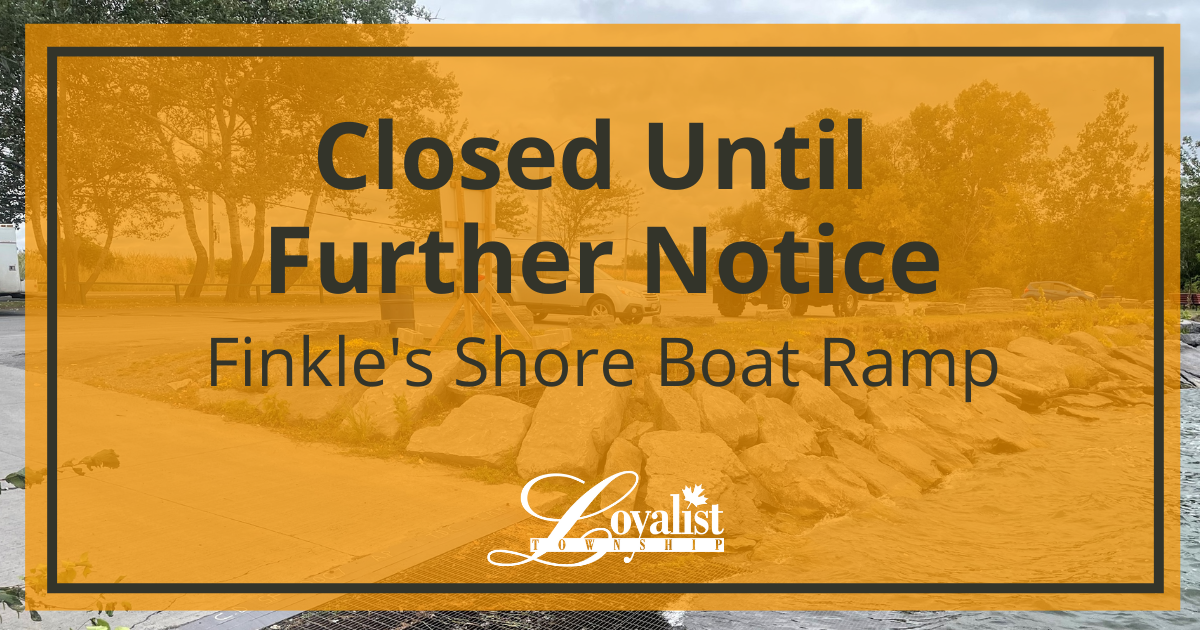 Posted on Monday, August 29, 2022 01:02 PM
Finkle's Shore Boat Ramp Closed
The boat ramp at Finkle's Shore has been closed effective August 29, 2022 until further notice. This closure is necessary following damages to the boat ramp.
Alternative Boat Ramps or Water Access Points
Posted on Tuesday, August 23, 2022 09:47 AM
Friday August 19, 2022 at 2:00 p.m. was the deadline to file the necessary papers, declarations and fees to become a candidate for Mayor, Deputy Mayor, Councillor and School Board Trustee in the upcoming Municipal and School Board Election.
List of Candidates
The list of candidates running in the 2022 Municipal Election has been certified by the Clerk's Division. The list of certified candidates​ includes the name and date of nomination filing, as well as other contact information...
Posted on Monday, August 22, 2022 04:45 PM
Loyalist Township advises that effective September 6 to December 31, 2022, the public use of Back Beach on Amherst Island is prohibited. Violators will be prosecuted by Nut Island Farms Limited and/or Loyalist Township.
For information concerning this notice, please contact:
Kari Lambe
Manager, Recreation & Facilities
The Corporation of Loyalist Township
263 Main Street, P.O. Box 70
Odessa, Ontario K0H 2H0
Phone: (613) 386-7351 ext. 203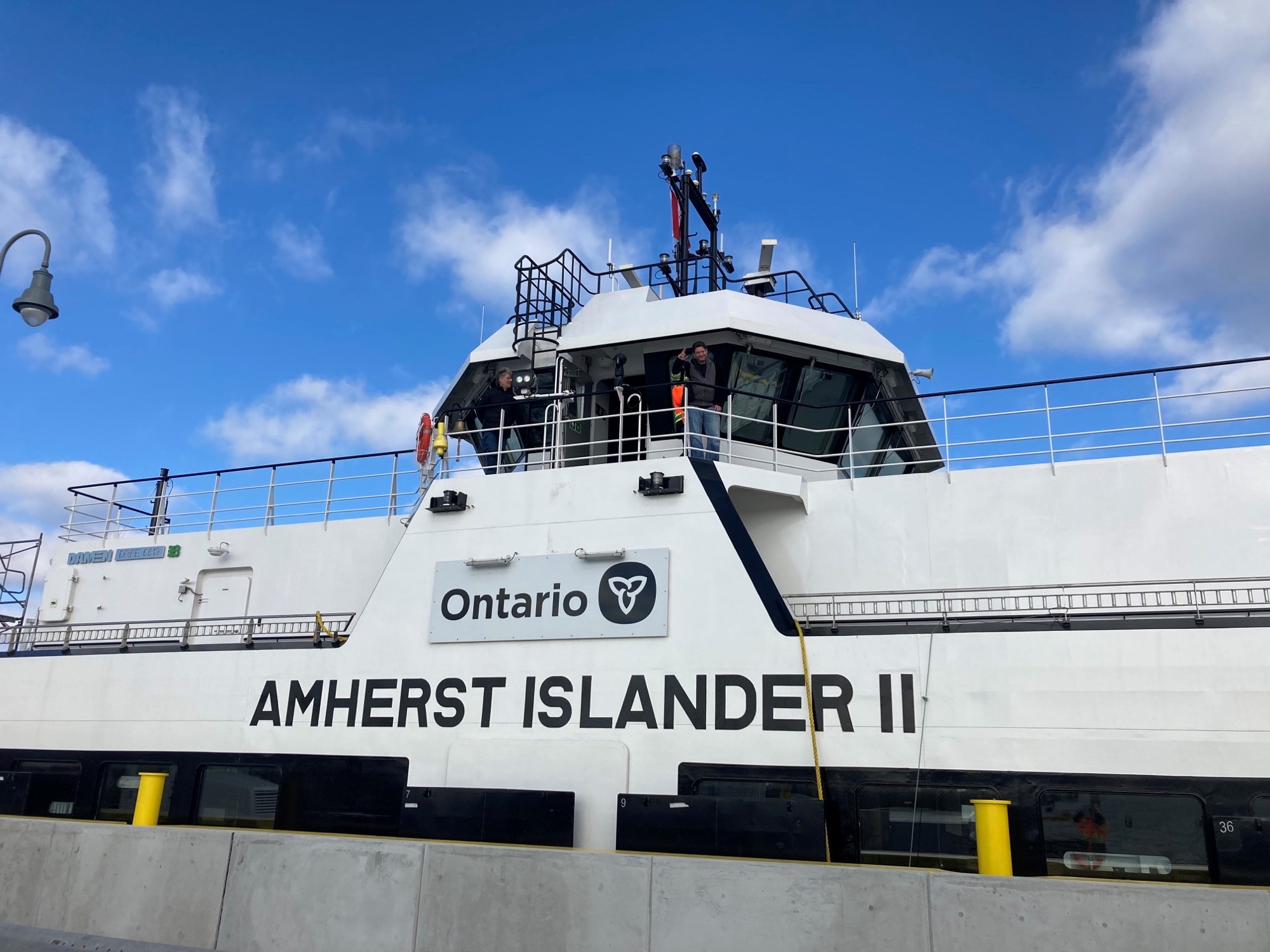 Posted on Thursday, August 18, 2022 10:00 AM
During the Association of Municipalities Ontario (AMO) Conference that was held in Ottawa from August 14-17, Township staff participated in multiple meetings with Provincial staff, and elected officials to discuss commissioning of the new Amherst Island Ferry, Amherst Islander II. Township officials met with Mr. Hardeep Grewal MPP, Parliamentary Assistant to the Minister of Transportation, Mr. Ric Bresee, MPP Hastings-Lennox and Addington, and other provincial advisors and representatives.
Discussions...
Posted on Wednesday, August 17, 2022 09:16 AM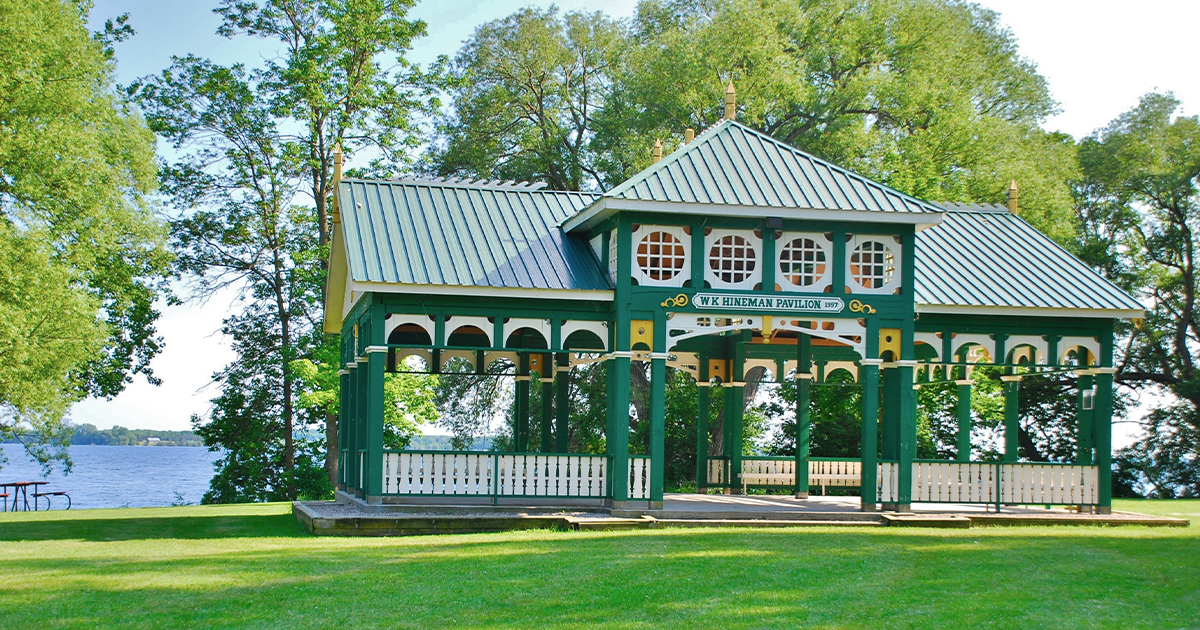 Loyalist Township's Parks and Facilities team has begun refurbishing work on Finkle's Shore Park Gazebo. The project work will continue Monday through Friday during the day, with the project expected to be complete by the end of August.
The refurbishing work will not impact any permitted events.
The gazebo refurbishing is included in the Township's 2022 Capital Budget.
Project updates will be shared on the Township's social media channels.