Posted on Thursday, September 16, 2021 09:59 AM
In response to provincial regulations requiring individuals to provide proof of vaccination to access recreation facilities, changes are being made to municipal services at the WJ Henderson Recreation Centre.
Beginning Monday September 20, 2021, the WJ Henderson Recreation Centre will suspend offering the following in-person municipal service:
Garbage bag tags (sold in sheets of 10)
Dog Tags
Recycling Bins
Receipt of Tax and Utilities cheques (Use of the drop box located on the outside of the building...
Posted on Thursday, September 16, 2021 09:12 AM
Loyalist Township Staff will be executing a storm sewer repair located within Centennial Park (South), Bath. To facilitate the repair, Centennial Park will be CLOSED to the public on Sept. 23rd,2021 from 7am - 5pm. This includes the parking area (off Main St, Bath) just in front of the park as well. Works are expected to take 1 day to complete.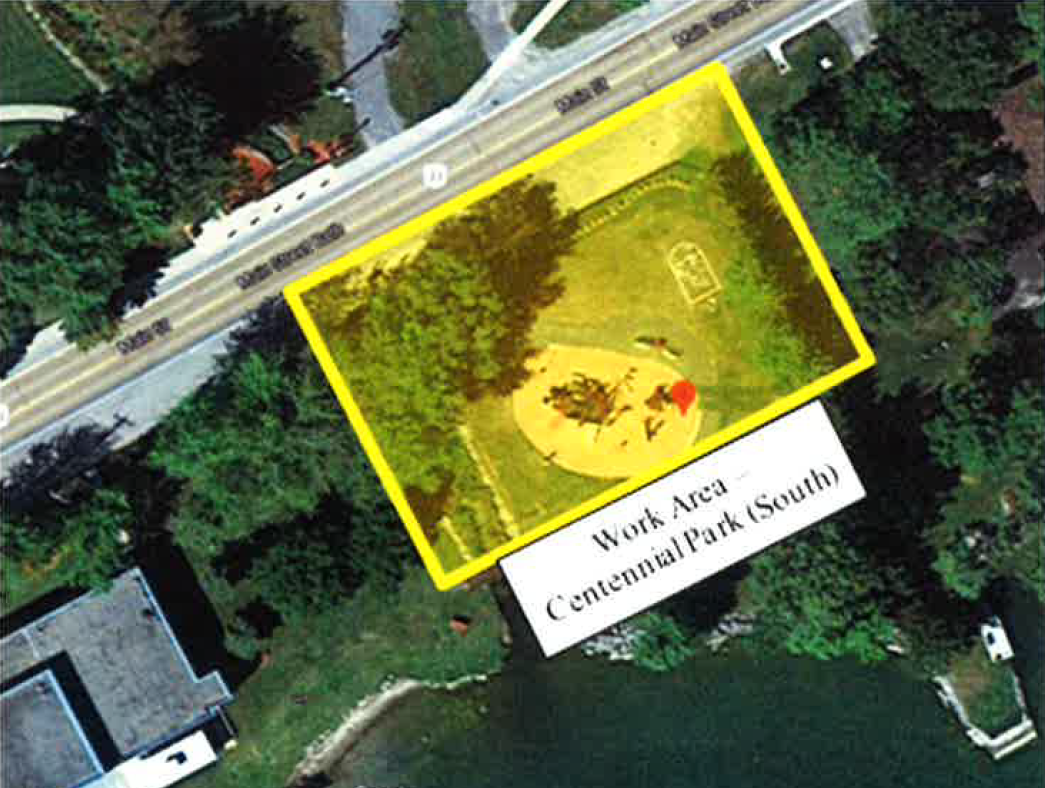 During the process, residents can expect an increased presence of crews and equipment in the area. Little to no delays can be expected...
Posted on Wednesday, September 15, 2021 04:25 PM
Loyalist Township Staff will be completing routine ditch maintenance/clean-out work throughout various streets in the village of Bath. Work is scheduled to commence the week of Sept 20th, 2021. Work will generally consist of cleaning culvert ends, flushing culverts and removing excess material from both the ditches and shoulders of the road. Damage to lawns will be seeded with grass seed when crews are done working in the area.
Below is a list of streets that will have work completed...
Posted on Thursday, September 02, 2021 12:38 PM
The Council of Loyalist Township has scheduled a Public Meeting to consider a proposed comprehensive amendment update to Loyalist Township's Official Plan, in accordance with Section 17(15) of the Planning Act, on Monday, September 27th at 7:00 pm. Council will also consider the adoption of the Official Plan Review at this meeting. The meeting will be a virtual webinar. The webinar has been set up with no registration or authentication required to join.

The public is urged to Join...
Posted on Thursday, September 02, 2021 08:15 AM
Take notice that on Monday, September 27, 2021, the Council of Loyalist Township will hold a virtual public meeting pursuant to The Development Charges Act, 1997, regarding proposed development charge rates and policies that will be applied throughout the Township. It is proposed that enactment of a development charges by-law by Council would occur on a date after the public meeting.
Development charges are levied against new development and are a primary source of funding for growth-related...