Posted on Thursday, June 24, 2021 02:08 PM
Loyalist Township and the Community and Customer Services Department are delighted to announce the launch of a new division that will place a renewed importance on the preservation and promotion of local assets of heritage, culture and tourism.
This new division will focus on a renewed and integrated approach to heritage, culture, and tourism. It will help support the Township and its residents, providing resources and dedication to focus on the numerous historical assets and their preservation,...
Posted on Thursday, June 24, 2021 01:33 PM
Staff from Loyalist Township's Public Works Division will be completing a culvert replacement on Sharpe Rd between Civic #1767 and #1812. The road will be closed on June 29th at approximately 7:00 am and should be reopened by 5:00 pm.
Sharpe road will be blocked at Violet Rd. and Brandon Rd. Sharpe Rd. will be open to local traffic only, however vehicles will not be able to pass through at the culvert location (#1767 - #1812).
Residents will be required to detour on Violet Rd. or Brandon...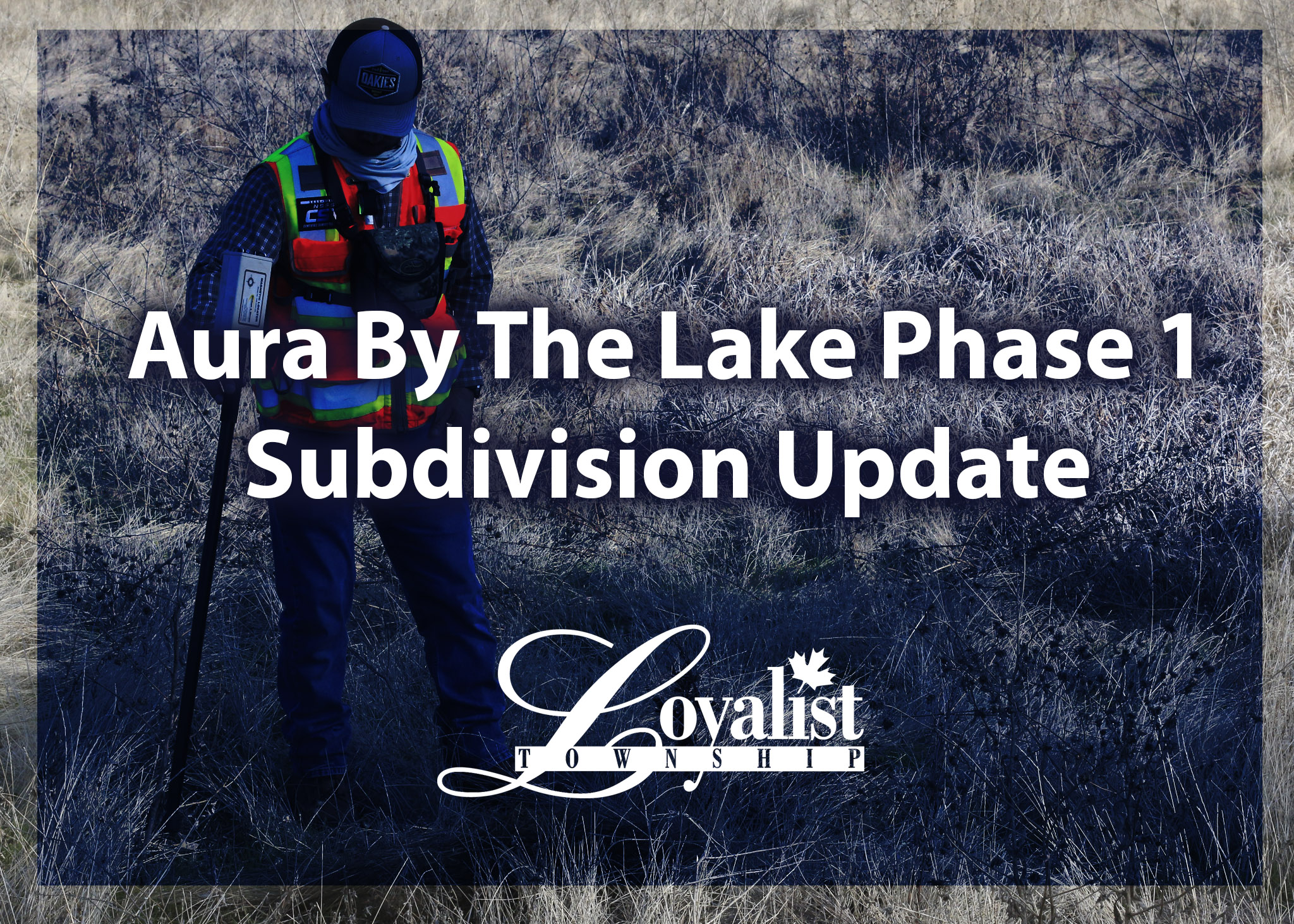 Posted on Tuesday, June 22, 2021 06:30 PM
Loyalist Residential Developments is entering final phases of approval for the upcoming Aura By The Lake Phase 1 Subdivision. The final phases will include the northern extension of Windermere Blvd. and will connect to Purdy Rd. and Gildersleeve Blvd. Construction may begin as soon as late August to September 2021. Currently, the developer is undertaking pre-blast surveys and other pre-construction work in the area where required by provincial regulations.
Blastek Engineering Group Inc. has been...
Posted on Tuesday, June 22, 2021 08:21 AM
An effective public transit system can be an important component of a connected, livable, and sustainable community. Loyalist Township Council identified improving the public transportation system as a key objective in the 2019 Strategic Plan and has committed to review, assess, and suggest enhancements to the transit system which could benefit the Loyalist community.
Public Transit Survey
From September 2020 until December 2020, Loyalist Township...
Posted on Monday, June 21, 2021 02:42 PM
On this day, June 21st, Loyalist Township recognizes and celebrates National Indigenous Peoples Day.
National Indigenous Peoples Day Resources