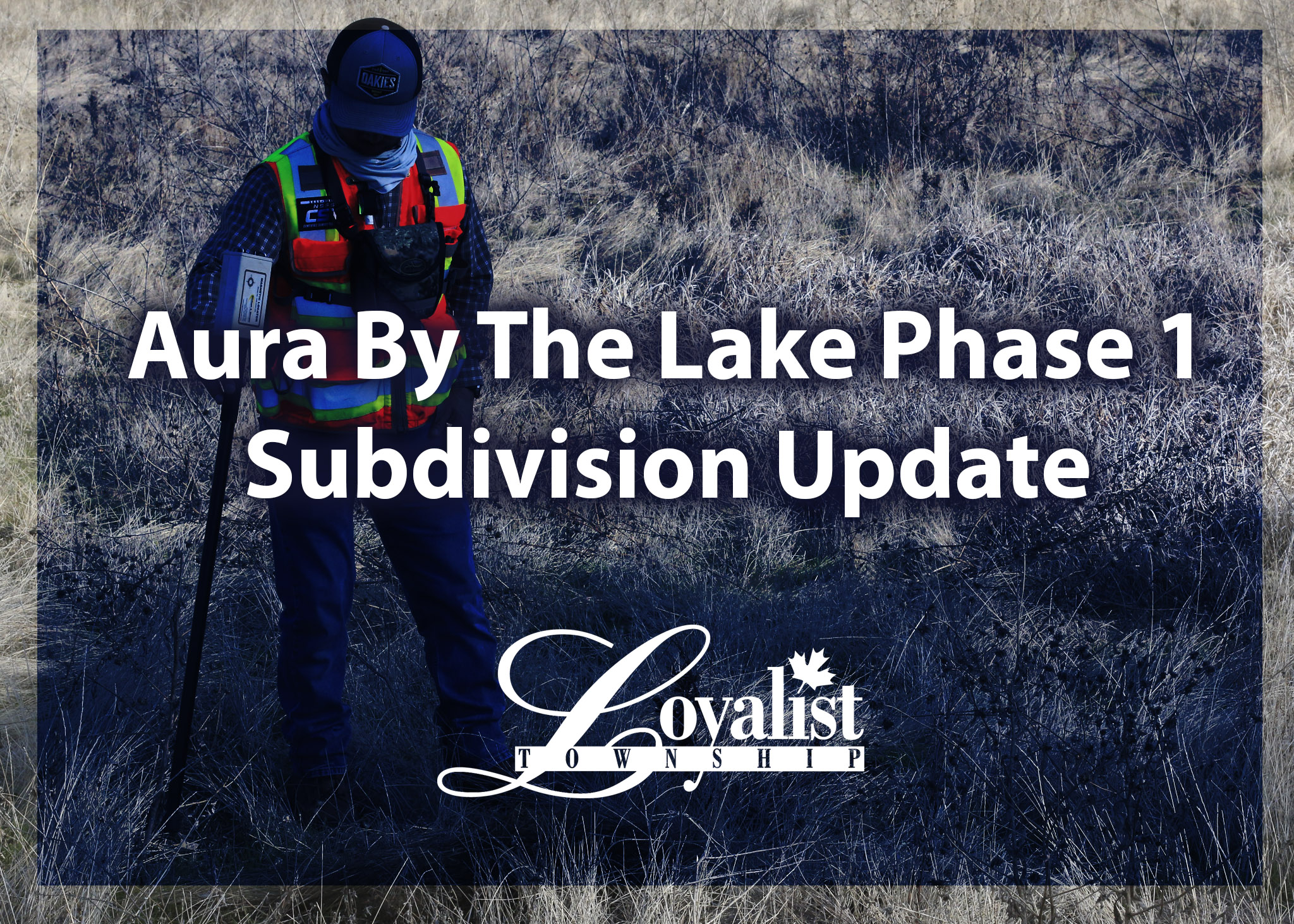 Posted on Tuesday, June 22, 2021 06:30 PM
Loyalist Residential Developments is entering final phases of approval for the upcoming Aura By The Lake Phase 1 Subdivision. The final phases will include the northern extension of Windermere Blvd. and will connect to Purdy Rd. and Gildersleeve Blvd. Construction may begin as soon as late August to September 2021. Currently, the developer is undertaking pre-blast surveys and other pre-construction work in the area where required by provincial regulations.
Blastek Engineering Group Inc. has been...
Posted on Tuesday, June 22, 2021 08:21 AM
An effective public transit system can be an important component of a connected, livable, and sustainable community. Loyalist Township Council identified improving the public transportation system as a key objective in the 2019 Strategic Plan and has committed to review, assess, and suggest enhancements to the transit system which could benefit the Loyalist community.
Public Transit Survey
From September 2020 until December 2020, Loyalist Township...
Posted on Monday, June 21, 2021 02:42 PM
On this day, June 21st, Loyalist Township recognizes and celebrates National Indigenous Peoples Day.
National Indigenous Peoples Day Resources
Posted on Tuesday, June 15, 2021 03:33 PM
What is Loyalist Days?
Loyalist Days is an annual celebration whereby we recognize the diverse heritage and culture present in Loyalist Township. As part of this celebration, we hope to engage the communities present in Loyalist through various activities, seminars and community partnerships.
What to Expect?
This year, Loyalist Township will be providing a variety of virtual programs and activities including crafts, educational presentations and a seminar on tracing your ancestry using local...
Posted on Monday, June 14, 2021 02:02 PM
Starting next week, June 21st, we're offering outdoor fitness classes at the Leisure & Activity Centre. Spaces will be limited to 9 participants.