Posted on Friday, August 27, 2021 08:30 AM
Fall recreation is back! We look forward to offering you a safe and enjoyable return to recreation this fall.
Create/Update your Registration Account:
Registration Begins:
Online registration will open on Monday, August 30th at 8:30 AM.
Preview Programs:
Posted on Wednesday, August 18, 2021 04:41 PM
Public Works will be replacing culverts and completing various road improvements on Emerald Forty Foot Rd, Amherst Island. The affected section of roadway will be from Front Rd to Second Concession Rd, see map below. To help accommodate for the work we will be closing this section of the road from the following dates:
Aug 23rd (8:00am) – Aug 26th (5:00pm)
Aug 30th (7:00am) – Sept 2nd (5:00pm)
No through traffic will be allowed between these above-mentioned dates....
Posted on Wednesday, August 18, 2021 04:34 PM
Superior Road Products has been contracted by Loyalist Township to apply an asphalt rejuvenating agent to selected to roads throughout Lakeside Subdivision in Amherstview. The work is scheduled to commence the week of August 23rd – 27th, 2021. The highlighted (blue) roads on the map below illustrates the sections scheduled to receive this treatment. Weather and other unexpected delays may extend the completion of work.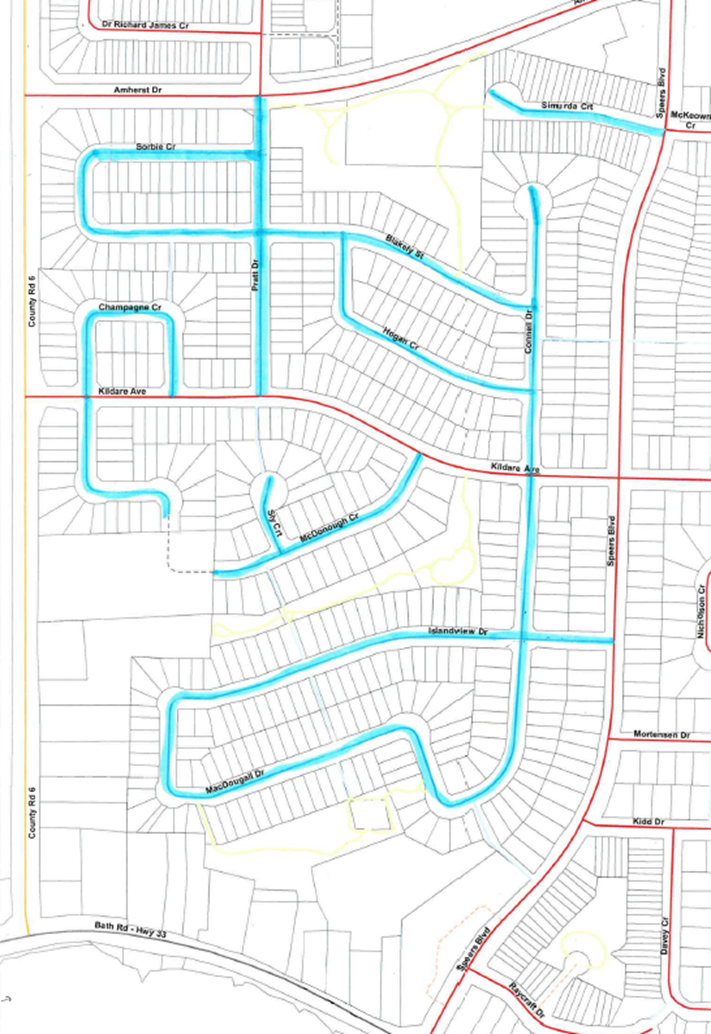 This product is an environmentally responsible/cost-effective...
Posted on Tuesday, August 17, 2021 09:41 AM
The area around the dock located behind the Neilson Store Museum and Cultural Centre on Stella Bay, Amherst Island will be upgraded to improve safety, restore the shoreline, prevent erosion, and improve access.
Erosion of the bank at the south end of the dock has undercut an adjacent concrete slab causing it to settle and creating a potential safety hazard. Township staff have completed preliminary design work and are looking for feedback before beginning construction. If this project is ready to...
Posted on Thursday, August 12, 2021 01:40 PM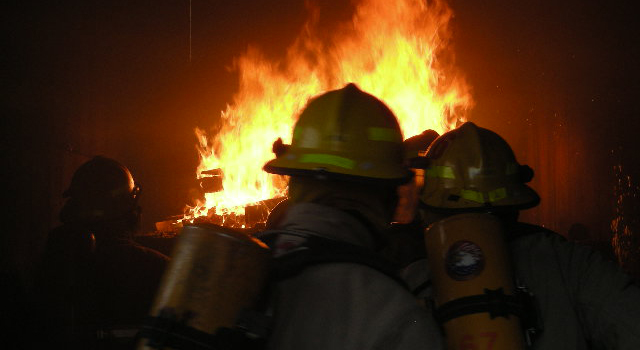 Volunteer firefighting is a rewarding way to give back to your community. Loyalist Township Emergency Services regularly recruits new volunteer firefighters.
Firefighter Recruitment Night:
Interested in becoming a volunteer firefighter? We will be hosting a firefighter recruitment night at the Amherstview Fire Station on Wednesday, September 15th at 7 PM.
Complete an Application Form:
Individuals that are interested in attending the recruitment session are encouraged to pre-register by completing...