Posted on Thursday, June 22, 2023 02:33 PM
Please be advised that the following road closures are planned on July 1st, 2023, for the Bath Canada Day celebrations.
All Day Road Closure:
Church Street will be closed from 9 a.m. to 4 p.m. between Academy Street and the Bath Public School located at 247 Church Street.

Temporary Road Closure:
An additional temporary road closure will take place beginning at 1 p.m. for the annual Bath Canada Day Parade. The parade will leave from the Bath Public School (247 Church Street), travelling south to the...
Posted on Thursday, June 22, 2023 09:28 AM
Loyalist Township proposes to stop up, close and sell part of the Township Road allowance as described below. The road allowance in question is the unimproved portion of the western extent of Emma Street in Odessa: Part of Lots 211, 212 and Part of Emma Street, Plan 91 and more particularly described as Part 1 on Reference Plan 29R-11074.
Loyalist Township Council has scheduled a hybrid Public Meeting on Monday, July 10th, 2023, at 7:00 p.m. or shortly thereafter to consider the proposed by-law.
Posted on Tuesday, June 20, 2023 09:05 AM
Loyalist Township has received a notice of construction from R.W. Tomlinson Limited, a contractor for MTO, regarding shoreline and drainage work on Highway 33/Bath Road in the 2023-24 construction seasons. Work will be undertaken at various locations between Speers Boulevard, Amherstview, and Apsley Drive, Sandhurst. Single-lane road closures will be in place as required throughout the construction period, June 26-October 30.
Highway 33/Bath Road is a provincial highway and is under the...
Posted on Thursday, June 15, 2023 11:36 AM
People know a great idea when they see it and perhaps that explains the popularity of the Red Envelope Program in Loyalist Township. In February of 2023, we were contacted by a member of the Loyalist Golf Club community. They provided samples of a similar program in the United States. We agreed to partner on this program for delivery into the Bath area.
"We started out with 500 envelopes," says Deputy Fire Chief James Feeney, "we gave those out in no time and had to order more."
The concept is...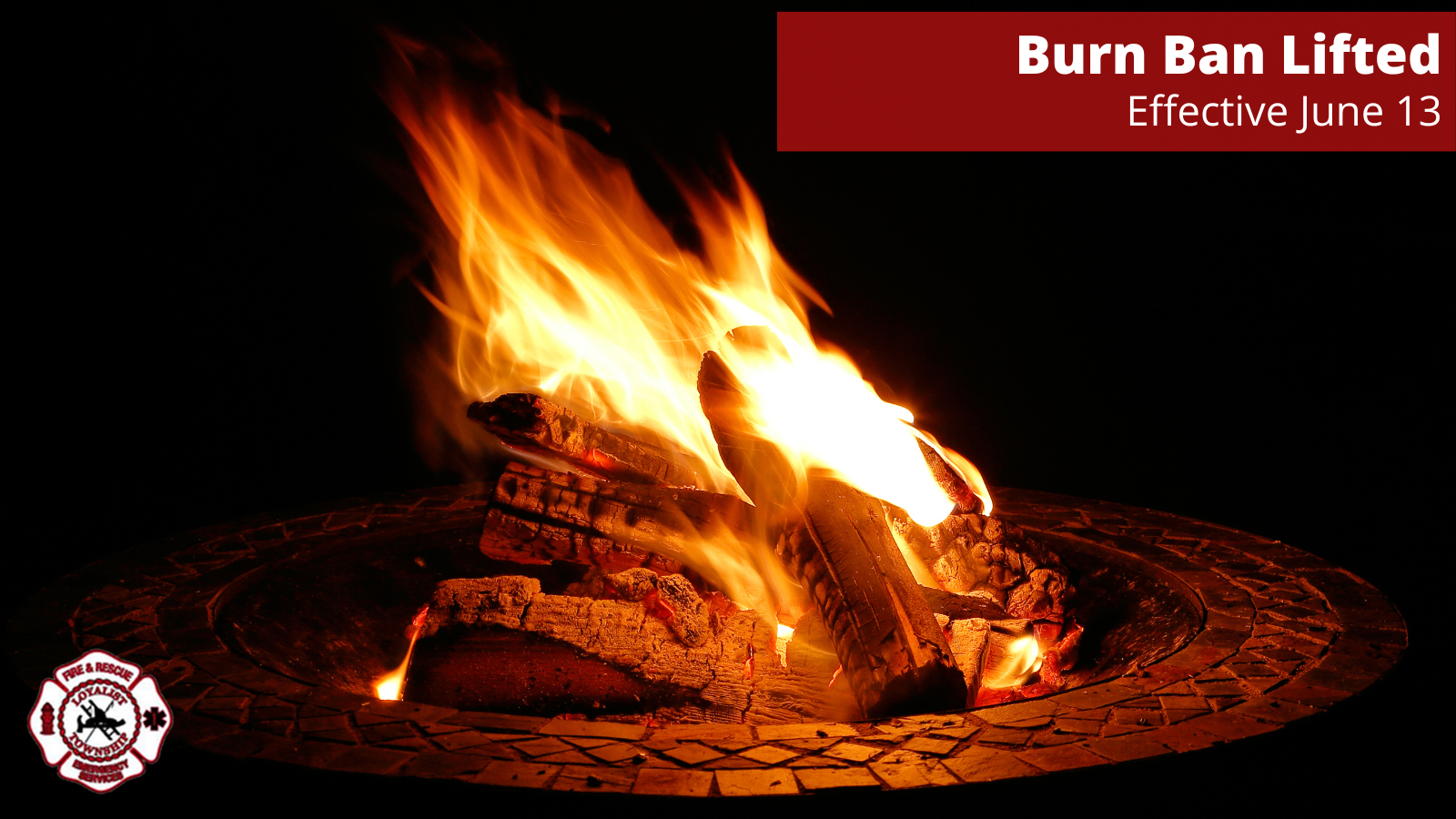 Posted on Tuesday, June 13, 2023 08:00 AM
Due to favourable weather conditions, Loyalist Township Emergency Services will be lifting the Total Burn Ban effective Tuesday, June 13.
Before you have a fire, you should read the by-law so you understand all the regulations involved in having a safe and legal fire. Please refer to part 4, section 11 for regulations that are applicable to campfires.
For additional information, visit our open-air burning and wildland fires page.