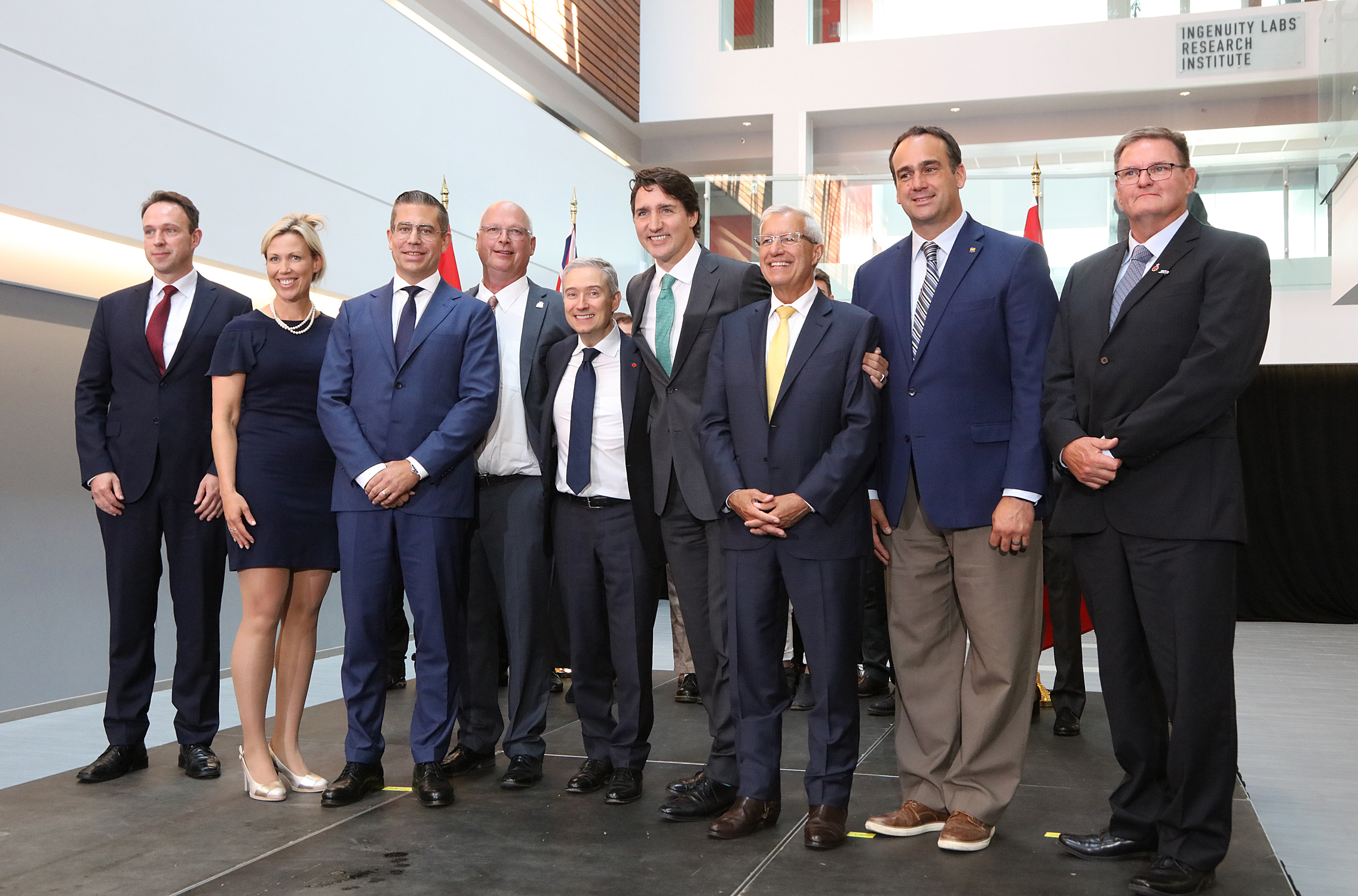 Posted on Wednesday, July 13, 2022 11:19 AM
News Release from the Ontario Ministry of Economic Develop, Job Creation & Trade
Umicore plans to make a $1.5 billion investment to build a first of its kind industrial scale cathode and precursor materials manufacturing plant, in eastern Ontario.
This investment would support Ontario's vision of building an end-to-end electric vehicle (EV) supply chain in the province and becoming a North American hub for building the cars of the future. Building the facility will provide employment for around...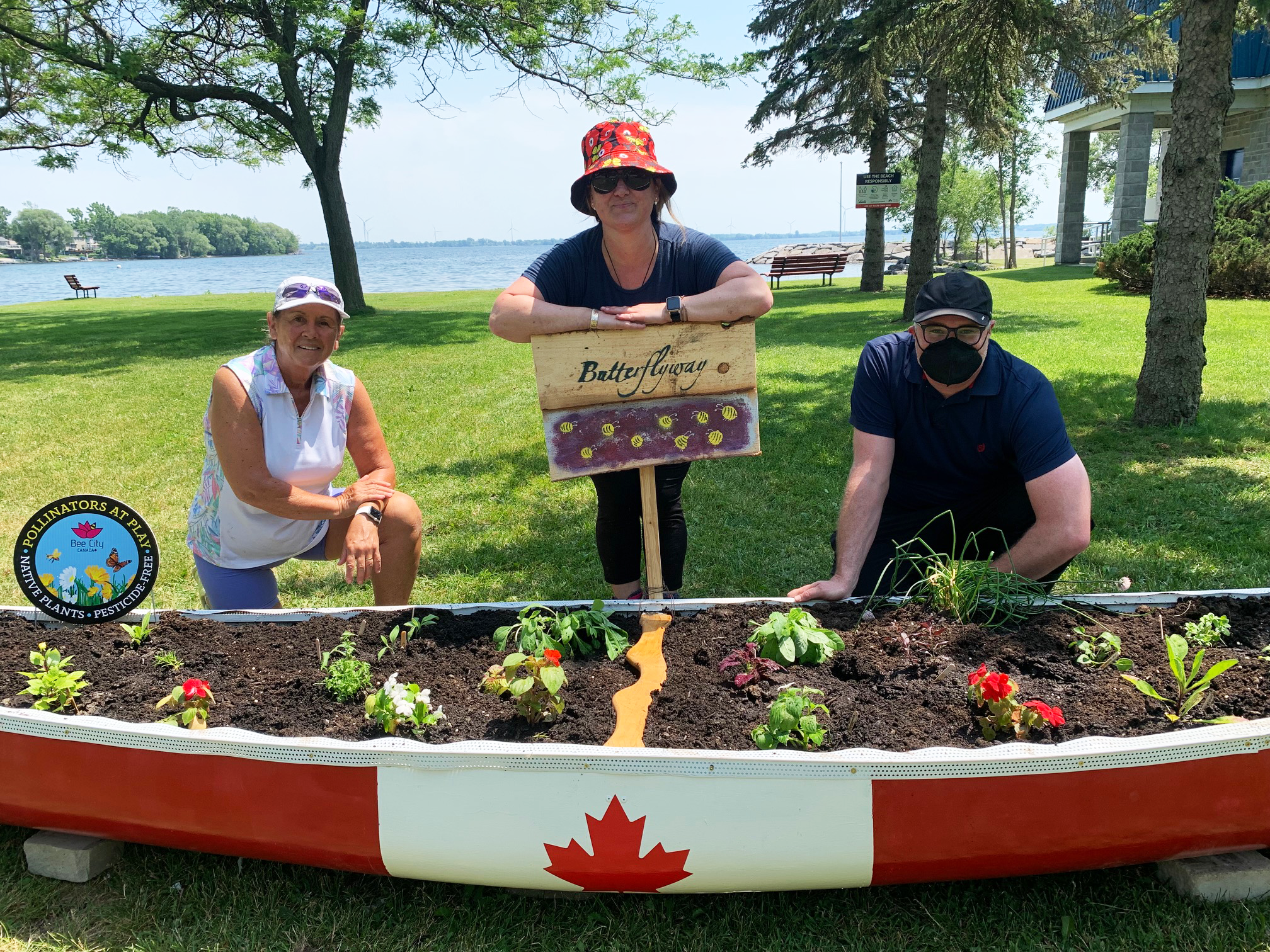 Posted on Monday, June 27, 2022 10:00 AM
During Pollinator Week, on Wednesday, June 22, the Bath Gardening Club, in collaboration with Loyalist Township, installed a pollinator demonstration garden near the Bath Water Filtration Plant in Centennial Park, Bath, Ontario. The garden is part of a much larger initiative called the "Butterflyway Project" and is housed inside a painted canoe.
The Butterflyway Project is a citizen-led movement growing pockets of habitat for butterflies and bees across Canada. Initially founded by
Posted on Friday, June 24, 2022 10:00 AM
Please be advised of upcoming road closures for The Bath Canada Day Committee's Canada Day Parade on July 1st.
(Country Road 7) Church Street between Academy Street and Loyalist Boulevard will be closed from 9 a.m. to 5 p.m. on July 1st.
Additional temporary road closures will take place between 12 p.m. and 2 p.m. on July 1st from Finkle's Shore Park along Main Street to Church Street. There will be no access for vehicles to cross Church Street or Main Street during the parade.
Directions for vehicular...
Posted on Monday, June 20, 2022 04:27 PM
Notice of Public Meeting Concerning an Official Plan Amendment and Zoning By-law Amendment
TAKE NOTICE that the Council of the Corporation of Loyalist Township has received applications for Official Plan Amendment and Zoning By-law Amendment pursuant to the Planning Act, R.S.O. 1990, c. P.13, as amended, and that Council for Loyalist Township has scheduled a Public Meeting on Monday, July 11, 2022, at 7:00 p.m. or shortly thereafter to consider the following amendment to the Loyalist Township Official...
Posted on Friday, June 17, 2022 09:39 AM
Coco Paving has advised that construction will soon begin on Highway 33 from 225m east of Sir John Johnson Drive easterly to 500m East of County Road 4.
Construction activities consist of hot mix paving, grading and storm sewer repairs.
Construction Lane Closures:
The implementation of traffic control measures are scheduled to start on June 28th, 2022. Shoulder Closures to begin June 28, 2022 for implementation of traffic control measures along Hwy 33.
Lane closures will occur throughout the construction...