Posted on Monday, August 22, 2022 08:43 AM
Please be advised that the roads noted below will be subject to temporary closures to traffic on the following dates and times to accommodate the Odessa Fair and Parade:
Friday, August 26, 2022
From approximately 4:00 p.m. to 12:00 a.m.
Shane Street from County Road 6 to the east boundary of the Odessa fairground property
Saturday, August 27, 2022
From approximately 9:30 a.m. to 10:30 a.m.
County Road 2 (Main Street) in Odessa from Ernestown Secondary School to County Road 6
County Road 6 from...
Posted on Friday, September 30, 2022 10:26 AM
Citizens are encouraged to be part of the 2022 Municipal Election and apply now to serve as an election worker on Voting Day, October 24, 2022.
Applicant requirements:
At least 18 years of age or older on Voting Day, October 24th
Legally eligible to work in Canada
Cannot be a candidate, related to a candidate, campaigning for a candidate or providing an endorsement signature to a candidate running in the October 24, 2022, Municipal Election
Must attend a mandatory training session...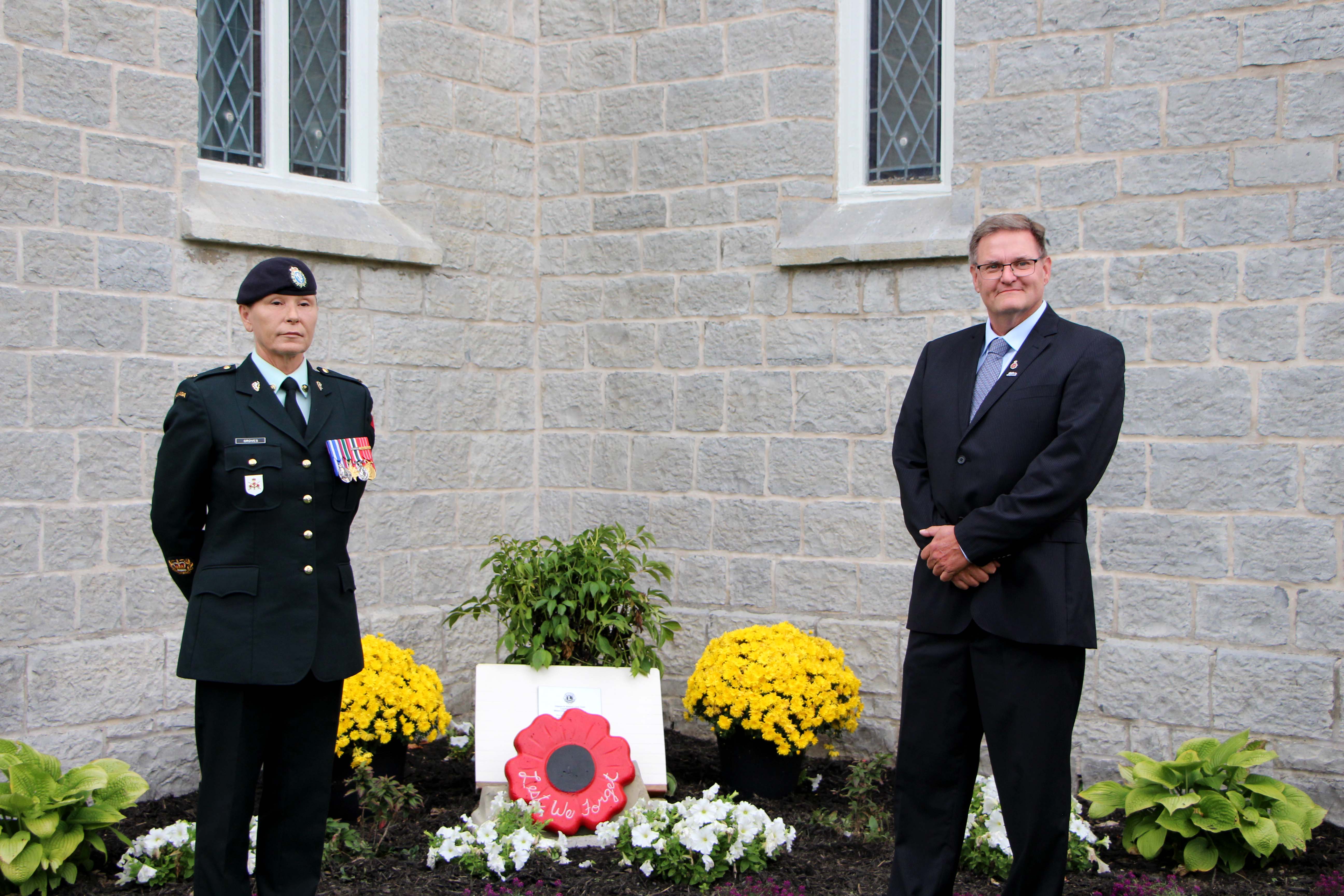 Posted on Wednesday, September 21, 2022 11:11 AM
On Tuesday, September 20th, the Odessa & District Lions Club held a dedication ceremony at the Wilton Community Hall and Wilton Cenotaph to recognize individuals who have been long standing supporters and contributors to the Wilton Remembrance Day Service.
A highlight of the ceremony was the dedication of a beautiful ornamental cement poppy. The poppy, which was handcrafted by Master Warrant Officer (MWO) Renay Groves, was presented in appreciation to the Odessa & District Lions Club...
Posted on Wednesday, September 21, 2022 10:41 AM
On Saturday, October 15th, Loyalist Township Emergency Services (LTES) will be hosting a public open house at the LTES Fire Training Centre, 748 County Road 6, Odessa.
The Open House is presented in conjunction with the 100th anniversary of Fire Prevention Week (FPW), held from October 9-15, 2022. This year's FPW campaign, "Fire won't wait. Plan your escape™", works to educate everyone about simple but important actions they can take to keep themselves and those around them safe from home...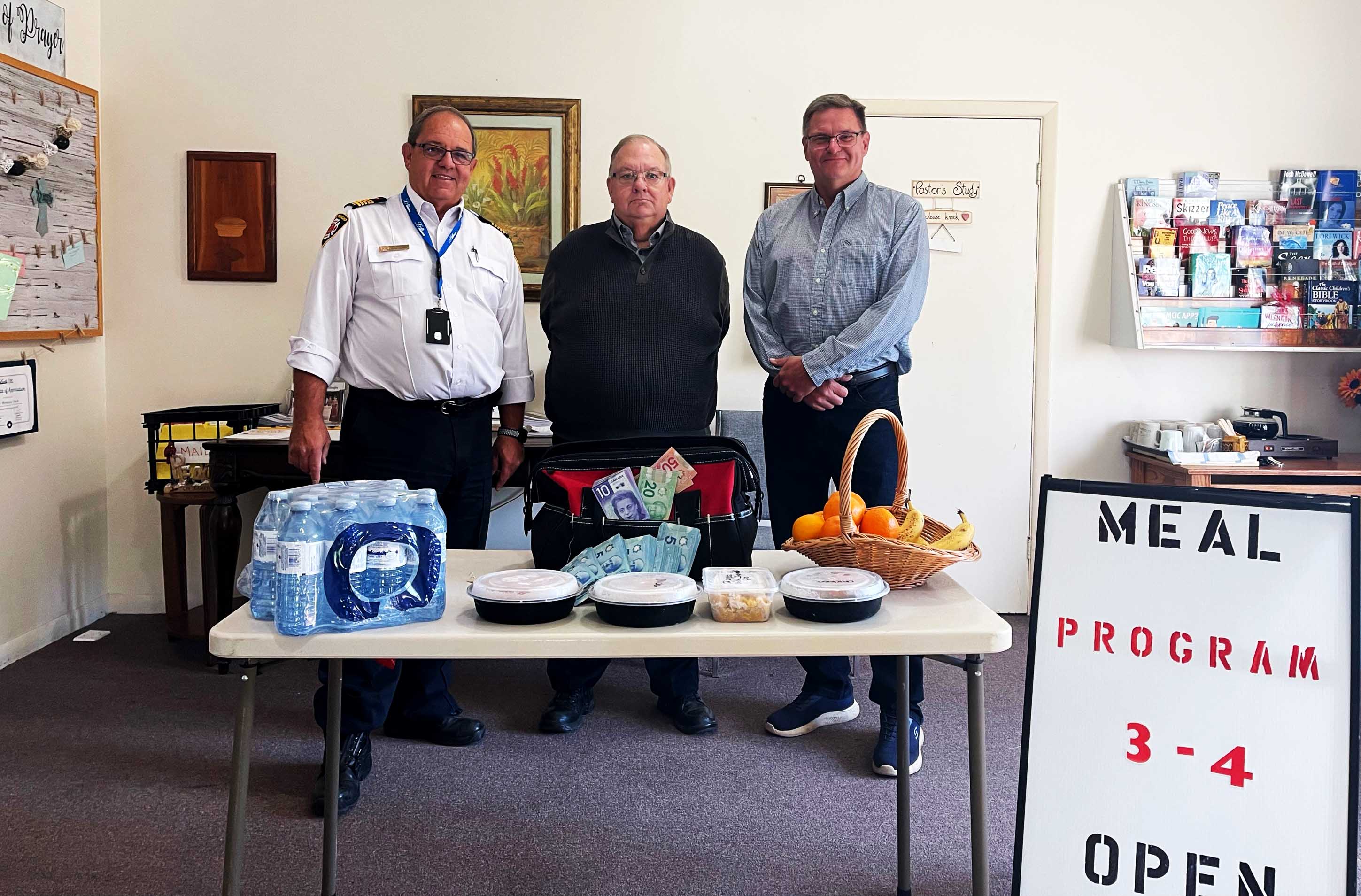 Posted on Thursday, September 15, 2022 02:30 PM
Annually on Labour Day, firefighters from Loyalist Township Emergency Services (LTES) conduct a boot drive to raise funds to support a variety of programs and initiatives that benefit our community. On September 15, LTES Fire Chief Fred Stephenson and Mayor James Hegadorn, had the honour of presenting a $5,000 donation to Pastor Ross from the Odessa Free Methodist Church.
Under the leadership of Pastor Ross, the Church coordinates a meal distribution program in partnership with the Morningstar Mission's...