Posted on Tuesday, August 23, 2022 09:47 AM
Friday August 19, 2022 at 2:00 p.m. was the deadline to file the necessary papers, declarations and fees to become a candidate for Mayor, Deputy Mayor, Councillor and School Board Trustee in the upcoming Municipal and School Board Election.
List of Candidates
The list of candidates running in the 2022 Municipal Election has been certified by the Clerk's Division. The list of certified candidates​ includes the name and date of nomination filing, as well as other contact information...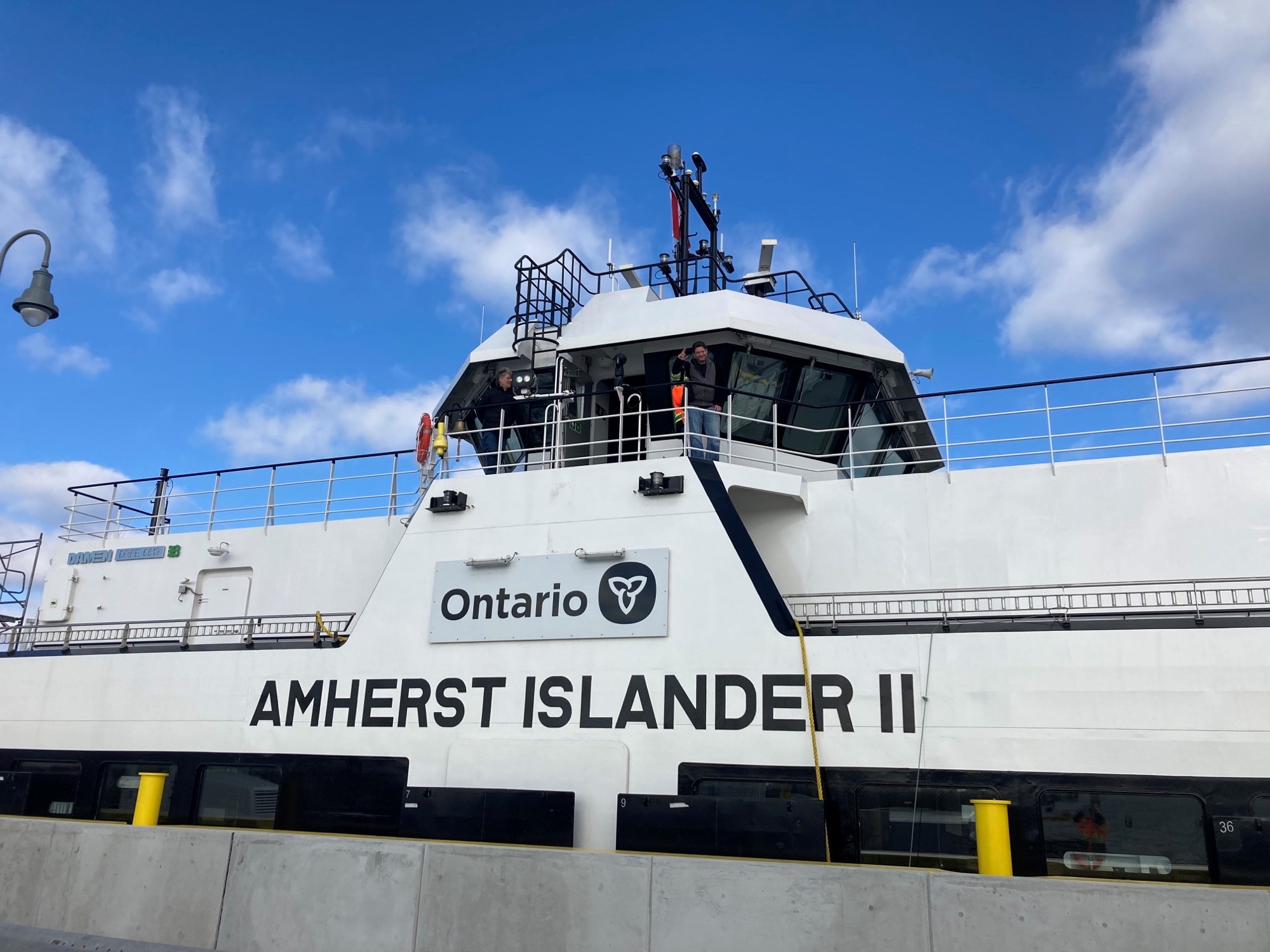 Posted on Thursday, August 18, 2022 10:00 AM
During the Association of Municipalities Ontario (AMO) Conference that was held in Ottawa from August 14-17, Township staff participated in multiple meetings with Provincial staff, and elected officials to discuss commissioning of the new Amherst Island Ferry, Amherst Islander II. Township officials met with Mr. Hardeep Grewal MPP, Parliamentary Assistant to the Minister of Transportation, Mr. Ric Bresee, MPP Hastings-Lennox and Addington, and other provincial advisors and representatives.
Discussions...
Posted on Wednesday, August 17, 2022 09:16 AM
Loyalist Township's Parks and Facilities team has begun refurbishing work on Finkle's Shore Park Gazebo. The project work will continue Monday through Friday during the day, with the project expected to be complete by the end of August.
The refurbishing work will not impact any permitted events.
The gazebo refurbishing is included in the Township's 2022 Capital Budget.
Project updates will be shared on the Township's social media channels.
Posted on Tuesday, August 16, 2022 04:12 PM
Please be advised of a road closure and removal of the temporary access road to Dr. Richard James Cres. and Pearce St. from County Rd. 6. Dr. Richard James Cres. and Pearce St. will be extended and permanent access will ultimately be via Walden Pond Dr.
The closure will begin tomorrow (Wednesday, Aug. 17th). Construction is expected to conclude by early November. Updates will be posted when available.
Posted on Tuesday, August 09, 2022 06:35 PM
On Monday, August 8th, Loyalist Township Council unanimously appointed Deputy Mayor Jim Hegadorn to the Office of Mayor for the remainder of the 2018-2022 term. Hegadorn has served as Deputy Mayor since 2018 and was first elected to Council in 2010. Before being elected to Council, he served on the Cemeteries Committee and Police Services Board since 2003.
The Mayoral seat was declared vacant at the June 27th Council Meeting after the previous Mayor, Ric Bresee, was elected as Member of Provincial...