Posted on Monday, December 05, 2022 05:33 PM
The 2023 Loyalist Township Municipal Calendar will be distributed to residents beginning the week of December 5, 2022. Calendars are distributed via Canada Post. Please keep an eye on your mail delivery for this important Township resource.
You can also view the digital version on our Municipal Calendar page.
New this year - Loyalist has partnered with Recycle Coach to deliver waste and recycling information to residents via a mobile and web-based app. Learn more about Recycle Coach.
Posted on Friday, October 14, 2022 01:20 PM
Loyalist Township is moving forward with repairing flood-damaged roads on Amherst Island related to the damages caused to shore roads from flooding due to high water levels experienced in 2017. The infrastructure to be repaired through this project includes portions of Front Road, Second Concession Road, Third Concession Road, and South Shore Road. Staff have finalized the design and a construction contract with R.W. Tomlinson Ltd. and have obtained work permits from the Cataraqui Region...
Posted on Tuesday, October 11, 2022 03:33 PM
At the August 8, 2022, Council meeting, Council directed staff to develop a committee to review possible locations for an off-leash dog park in Loyalist Township in either Amherstview, Bath or Odessa and make a recommendation to Council. During the first committee meeting on September 20, 2022, staff provided an overview of the project, demographic information on each community, as well as the following dog park considerations when reviewing locations and giving feedback:
Location that best serves...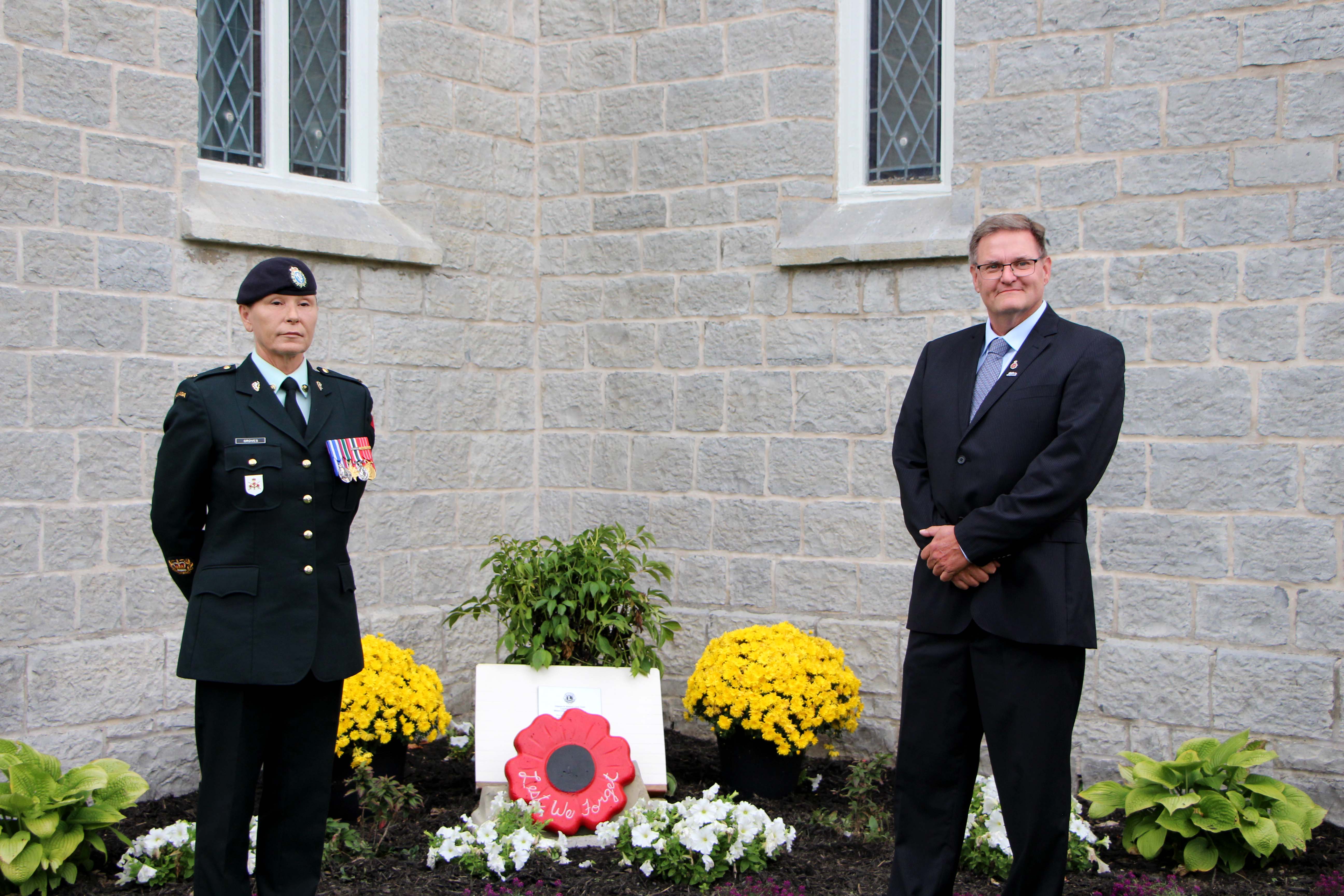 Posted on Wednesday, September 21, 2022 11:11 AM
On Tuesday, September 20th, the Odessa & District Lions Club held a dedication ceremony at the Wilton Community Hall and Wilton Cenotaph to recognize individuals who have been long standing supporters and contributors to the Wilton Remembrance Day Service.
A highlight of the ceremony was the dedication of a beautiful ornamental cement poppy. The poppy, which was handcrafted by Master Warrant Officer (MWO) Renay Groves, was presented in appreciation to the Odessa & District Lions Club...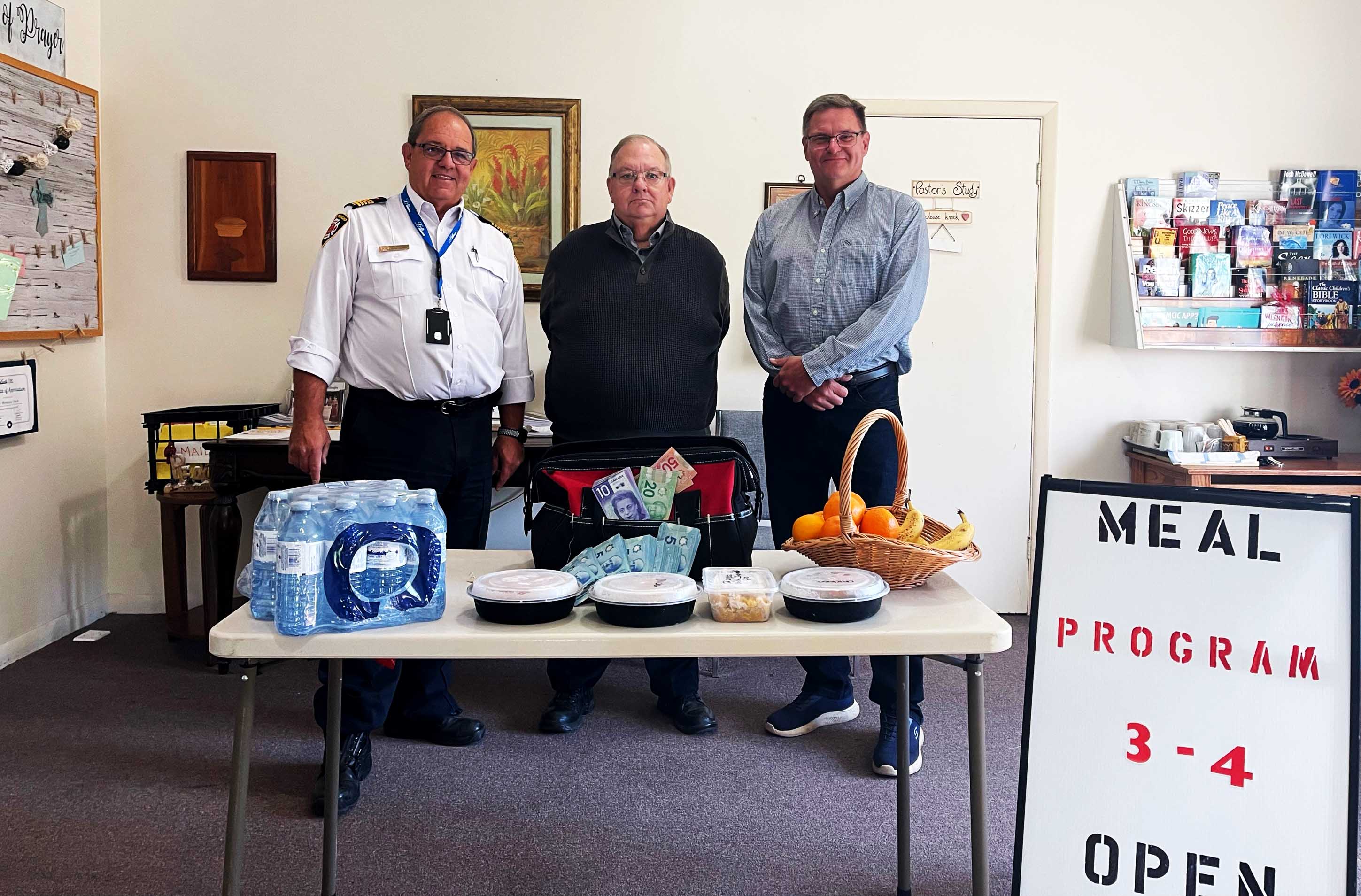 Posted on Thursday, September 15, 2022 02:30 PM
Annually on Labour Day, firefighters from Loyalist Township Emergency Services (LTES) conduct a boot drive to raise funds to support a variety of programs and initiatives that benefit our community. On September 15, LTES Fire Chief Fred Stephenson and Mayor James Hegadorn, had the honour of presenting a $5,000 donation to Pastor Ross from the Odessa Free Methodist Church.
Under the leadership of Pastor Ross, the Church coordinates a meal distribution program in partnership with the Morningstar Mission's...