Posted on Monday, February 28, 2022 04:08 PM
Cataraqui Conservation has issued a Flood Watch for Millhaven Creek due to high water levels in Odessa.
Reduced flow capacity in Millhaven Creek from ice blockage is resulting in high water levels in Odessa, particularly along Gore Street upstream (north) of Babcock Mill.
Widespread flooding is NOT expected at this time. However, localized flooding of flood-prone areas is possible. If you witness flooding and/or require assistance your first point of contact is Loyalist Township.
Affected residents...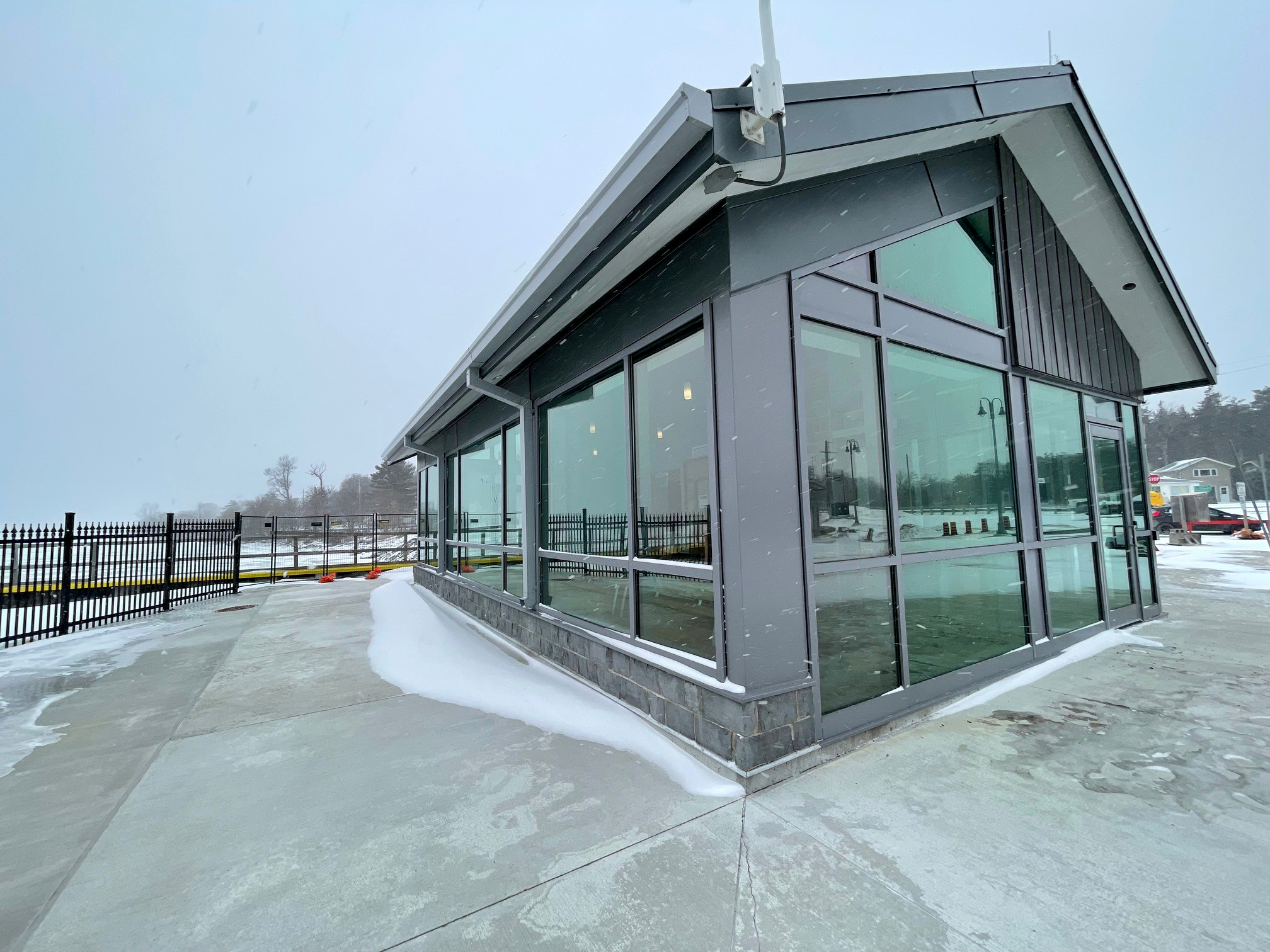 Posted on Saturday, February 26, 2022 09:00 AM
Loyalist Township has been advised by the Ministry of Transportation that the new ferry terminals at Millhaven and Stella may be opened to the public. With this approval Loyalist can open the terminals for public use on Mon, Feb 28, providing new passenger & staff facilities including restrooms, waiting areas and offices.
To help reduce the spread of COVID-19, while in the terminal buildings, all passengers and employees must wear a mask or face covering, follow in-terminal signage and maintain...
Posted on Friday, February 25, 2022 01:58 PM
Ferry Service Disruption
Please note that the Frontenac II will be out of service on Thursday, March 3, 2022 from 10:30 am to 12:30 pm, for scheduled maintenance.
We apologize for any inconvenience and thank you for your understanding
Posted on Friday, February 25, 2022 01:11 PM
Notice of Public Open House #1
Loyalist Township has retained WSP to undertake a Secondary Plan for Amherstview West. The Secondary Plan will address the extension of Amherstview to the west, to accommodate future growth and development in the community for the next 25 years to the year 2046. It will consider future needs and priorities for the new community, including housing types, urban design, community amenities, protection of the natural environment, servicing, stormwater management, and transportation,...
Posted on Tuesday, February 22, 2022 09:58 AM
Cataraqui Conservation has extended the current Water Safety Statement due to above zero temperatures and forecast for additional rainfall on Tuesday, February 22.
Weather Situation:
Above zero air temperatures are predicted Feb 21 and Feb 22 before falling below zero Feb 23. Some forecasts are calling for temperatures as high as 9 degrees C on Feb 22. The precipitation forecast is uncertain, predicting as much as 15 – 25 mm+ rainfall on Feb 22.
Risks:
Creek flows are high for this time of year,...