Fairfield-Gutzeit House Restoration Project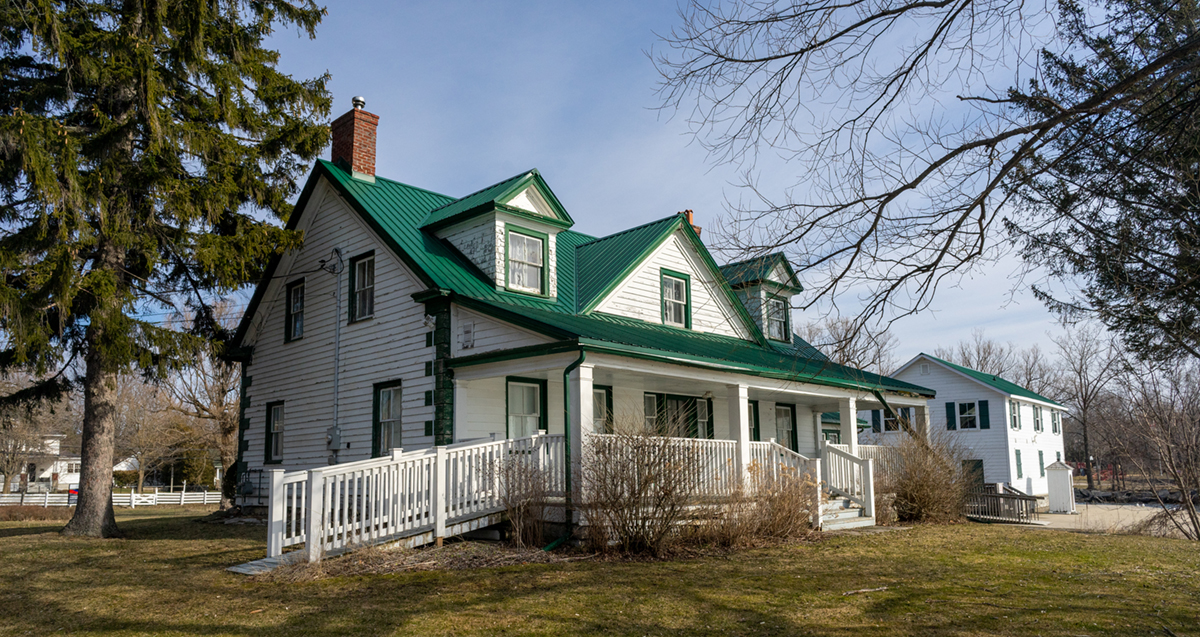 A 2022 condition assessment of the Fairfield-Gutzeit House, located on Lake Ontario in Bath, found that significant, immediate repairs are needed to preserve the integrity of this historic building. In January 2023, Loyalist Township Council approved a project budget for 2023 and 2024 for inside and outside restoration of the building's structure and finishes. The Ontario Trillium Foundation provided grant funding through their Capital Project Stream. Loyalist Township contracted a construction manager, Roof Tile Management, to oversee the restoration project, and Read Jones Christoffersen Ltd. to complete the design.
Through the summer of 2023 as detailed design and site investigation proceeded, additional significant structural issues were discovered. Following this, in September Council approved an additional budget for 2024 to enable the project to proceed. Staff are also applying to the Canada Cultural Spaces Fund for funding to alleviate some of the additional cost.
The house is closed to the public until the project is complete in 2024. Permits have been obtained from the Ontario Heritage Trust, the Loyalist Township Heritage Committee, and Cataraqui Conservation, as well as a building permit. Emergency shoring was done on the front porch, and construction began with foundation restoration work in late September 2023. Over the winter of 2023-24, the intent is to continue with inside work.
For information on this project, please contact Joe Gratton, Project Supervisor, 613-386-7351, Ext. 172#.