ResiLienT Loyalist Township Climate Action Plan
Click here to learn more about the new FoodCycler Pilot Program coming to Loyalist Township! The FoodCycler is a simple and cost-effective way to convert organic waste into compost amendment.
Click here to read the ResiLienT Loyalist Township Climate Action Plan update that went to Council on June 26, 2023.
ResiLienT Loyalist Township Climate Action Plan:
At the October 23rd, 2017 session of Council, Loyalist Township enrolled into the Federation of Canadian Municipalities' Partners for Climate Protection (PCP) program, joining over 350 municipalities across Canada that have committed to undertaking local action on climate change. As part of the Five Milestone PCP program, our community built the ResiLienT Loyalist Township Climate Action Plan. ResiLienT Loyalist Township is a set of strategies intended to guide community efforts for reducing greenhouse gas emissions (GHG), improve our health, grow our local economy, and increase social equity. On February 8th, 2021 Council unanimously passed the motion to accept the ResiLienT Loyalist Township Climate Action Plan to act as a road map for local action and keep climate action as a priority for decisions.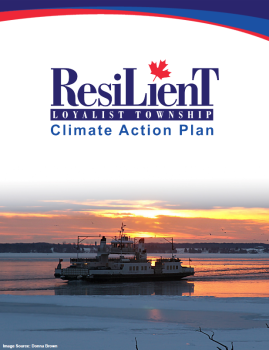 The ResiLienT Loyalist Township Climate Action Plan contains goals and strategies for both the Loyalist Township corporate and community reductions. With a corporate GHG reduction target of a 49% reduction in GHG emissions below 2016 levels by 2031 & a community GHG reduction target of 25% below 2017 levels by 2031 was approved by Council in November 2020.
The goals and actions presented in this plan stemmed from engaging with residents, stakeholders, and Township staff alike, and were developed with a commitment to respect taxpayer dollars while maintaining or exceeding existing levels of services. This feedback, combined with research and technical analyses, was used to develop thirty-three goals and actions across six priority sectors.
Ways to Get Involved:
Stay tuned for ways that you can get involved by signing up for the ResiLienT Loyalist Township email list. During the implementation of this plan, we will be looking for community members to volunteer, sit on advisory groups, provide additional feedback, and contribute in different ways. Those with questions can connect with us via email.
Community Supporters of ResiLienT Loyalist Township:
A high degree of collaboration between the municipality and the community was required to put this plan together. Its implementation, and eventual success, will be contingent on maintaining the momentum that has developed over the course of this project. The following local businesses, organizations, and community-based groups provided a letter of support endorsing this project, and indicated their organization's interest in taking an active role on climate action.
Local Supporters
LaFarge Canada
Topsy Farms
L&A Stewardship Council
Bath Museum
Sustainable Kingston
Limestone District School Board
National Farms Union Local 316
MacKinnon Brothers Brewing Co.
Ontario Power Generation
Cataraqui Conservation
How To Get Involved
If you represent a local business, organization, or community-based group and would like to write a letter of support for ResiLienT Loyalist Township, please do not hesitate to email us should you wish to endorse this project or if you have any questions.
ResiLienT Champions: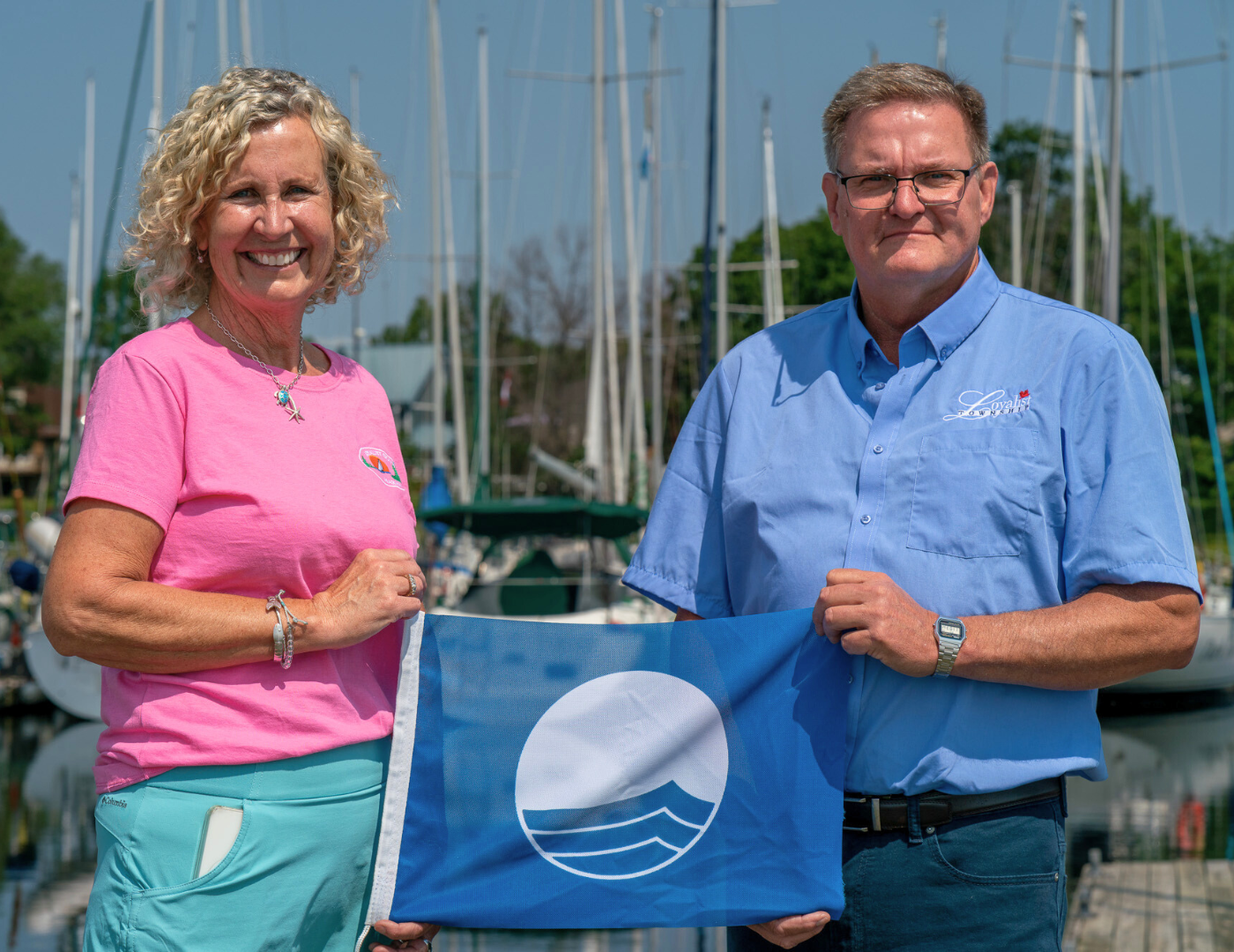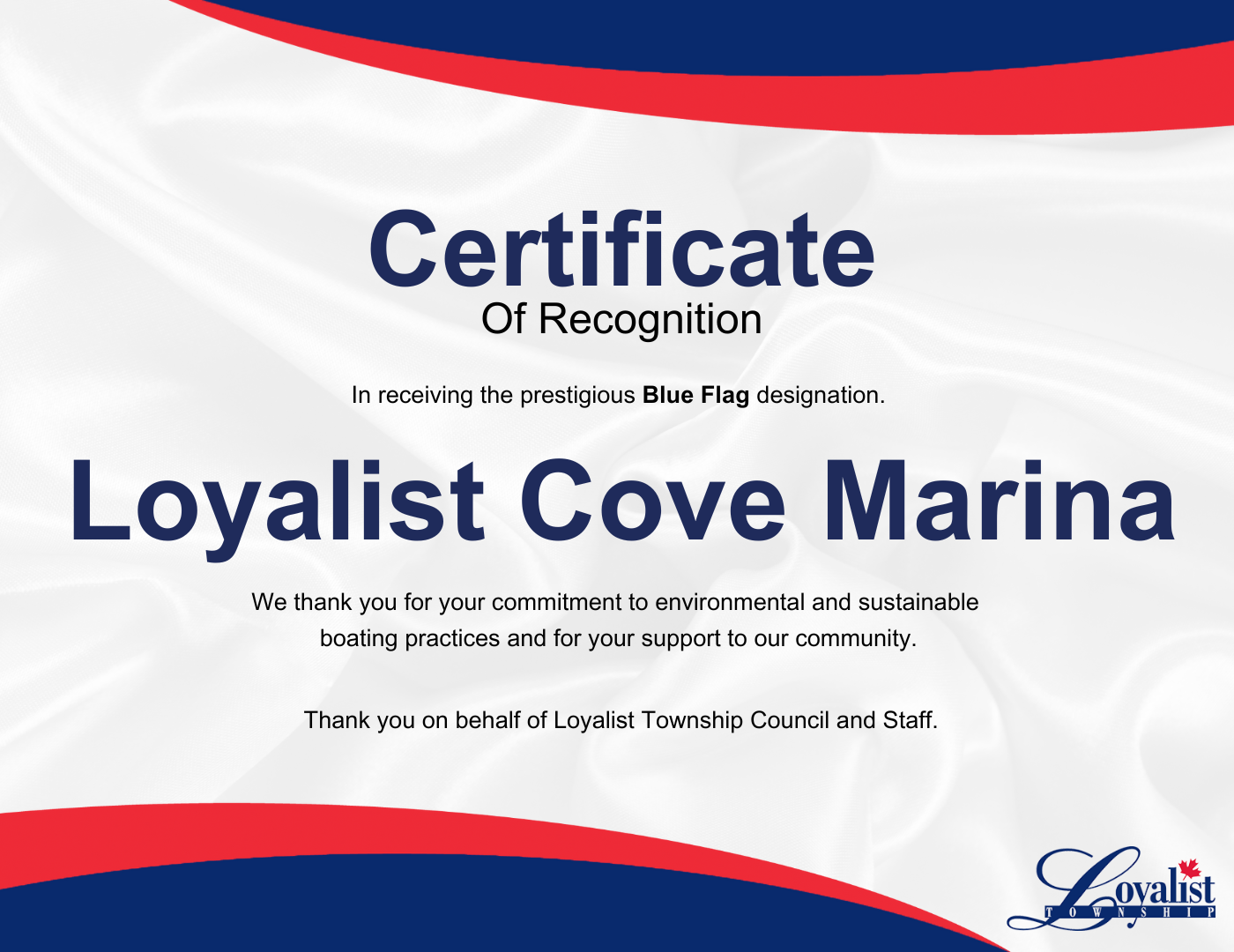 ResiLienT Champions are business, organizations, community groups and residents who embody the ResiLient Loyalist Township values of combating climate action and striving for environmental sustainability, education, safety, and accessibility.
Loyalist's First ResiLienT Champion
Loyalist Cove Marina was the Township's first official Resilient Champion, and was awarded a certificate of recognition on behalf of Loyalist Township Council and staff in June 2023. This certification followed the marina being awarded the prestigious Blue Flag designation, symbolizing their commitment to environmental excellence and sustainable boating practices.
How to Nominate a ResiLienT Champion
Stay tuned! Soon you will be able to nominate others for a ResiLienT Champion award.
Climate Action Information: