Share your feedback on the Draft Strategic Plan
Strategic Plan Update

We are in the process of updating Loyalist Township's Strategic Plan for 2024-2027. The Strategic Plan will outline strategic priorities, objectives and initiatives that will guide the direction of the community for the next four years.
The following steps have been completed:
Public and staff surveys were circulated
Community Town Halls were held in each of Amherst Island, Amherstview, Bath, Odessa and Wilton
Full-day session with Council members and senior staff to review feedback and discuss components of the new Strategic Plan.
A second full-day session was held with all Township management staff to review and determine key strategic initiatives for each priority/objective set by Council.
Results were summarized by the CAO and is presented as part of the December 4th Committee of the Whole meeting.
The next steps in the process will be to seek public input on the draft Strategic Plan. The draft will be refined based on comments and a final Strategic Plan prepared for Council's consideration and adoption in early 2024.
Draft Strategic Plan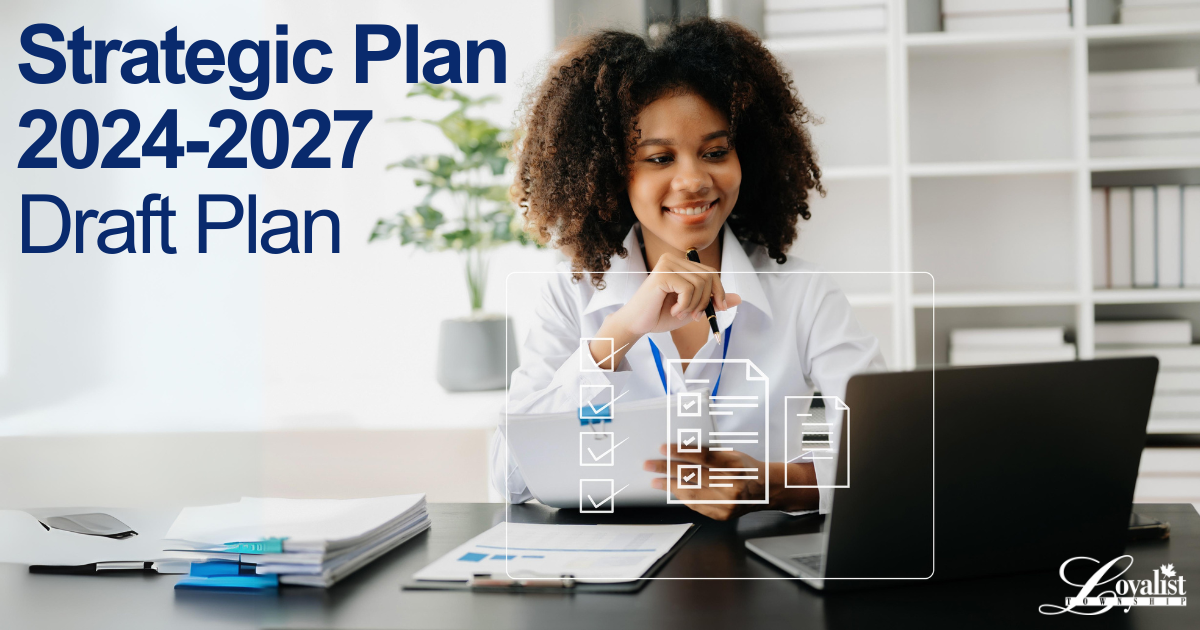 At the December 4, 2023 Committee of the Whole meeting, Council received a draft Strategic Plan which has been prepared following consultation and input from community members, staff and Council.
Attached to the December 4th Committee of the Whole Agenda is a summary of the draft priorities, objectives and initiatives contained within the draft Strategic Plan.
Get Involved
Community members are encouraged to review the priorities, objectives and initiatives included in the draft Strategic Plan and provide their feedback. Feedback can be shared via a brief survey which available online or by completing a paper version at the Township Office (263 Main St., Odessa, ON). The survey will be open until January 5, 2024.
Register to join our Strategic Plan email list and we'll keep you informed of opportunities to get involved!
Register to receive Strategic Plan email updates
Strategic Plan 2019-2023
Our strategic plan was updated in 2019. The plan was developed after consultation with residents, developers, staff, and other stakeholders. This strategic plan covered the period 2019 through 2023.