Notice of Construction - Front Road, Amherst Island
Loyalist Township Staff have started and will be completing various road works along Front Road, Amherst Island. The affected section of road is from Civic #4950 to #3580 Front Rd (Below, highlighted in yellow is the planned work area). Work is scheduled to commence throughout the month of August and into September 2022. The road is to be resurfaced again sometime next year (2023).
Map of planned work area: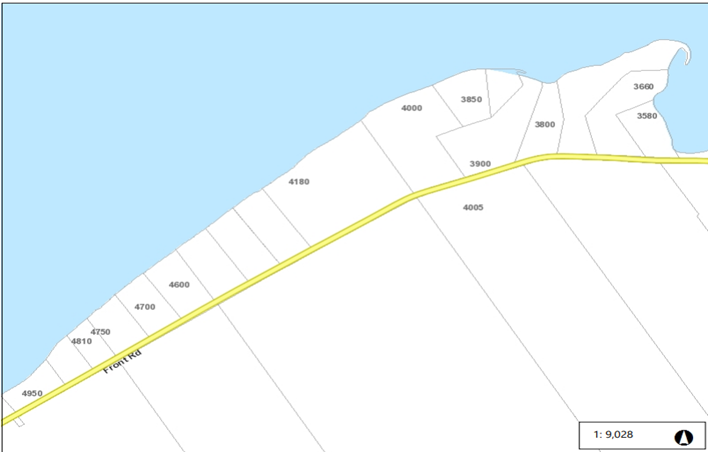 Road preparation activities:
In anticipation for next years resurfacing, the road preparation this year will generally consist of:
Culvert replacements
Drainage improvements/ditch clean out where necessary
Road base dig outs in certain sections
Removal of current surface material and additional gravel to accommodate for the new surface
Traffic impacts:
To facilitate the work temporary lane closures will be required daily. Some minor traffic delays can be expected. We are anticipating to have the road opened by the end of each working day (Monday – Thursday, 6:30am – 5:30pm) as well as opened again by the weekends. Weather and other unexpected delays may extend the completion of work. There are no planned road closures at this point, however if needed, residents will be provided notice prior as well as posted on the Townships Website/social media pages. The location of the road will not likely change any significant amount.