Latham Group, Inc. Celebrates Opening of New Fiberglass Swimming Pool Manufacturing Plant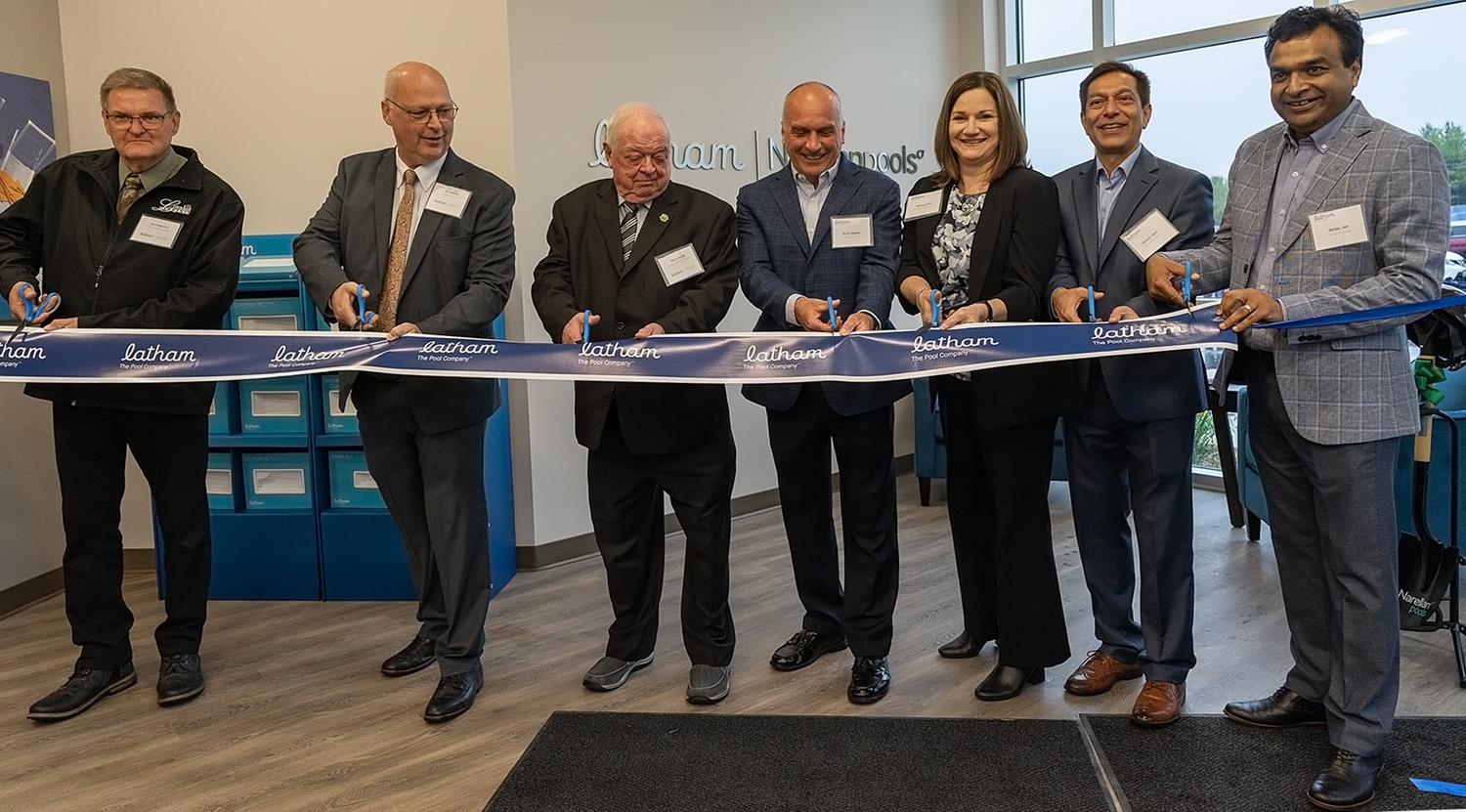 Latham, the largest designer, manufacturer, and marketer of in-ground residential swimming pools in North America, Australia, and New Zealand, today announced the opening of the Company's new fiberglass manufacturing facility in Loyalist Township.
Members of Latham's management and production teams, joined by Loyalist Mayor Jim Hegadorn, Lennox and Addington Warden Henry Hogg, Ric Bresee, Member of Provincial Parliament of Ontario and Shelby Kramp-Neuman, Member of Parliament, celebrated the official opening of the Company's 148-acre fiberglass manufacturing plant in Loyalist Township, Ontario on Wednesday May 24, 2023.
"Last year, we broke ground here to build our largest fiberglass pool manufacturing plant. Today, we are thrilled to announce that this state-of-the-art facility is officially open for business," said Scott Rajeski, President, and Chief Executive Officer of Latham.
"On behalf of Council, I'm very excited to celebrate the opening of the Latham Group facility in Loyalist Township," said Jim Hegadorn, Mayor of Loyalist Township. "Latham is an international company and a global leader in the swimming pool industry, we are very pleased that Latham has chosen Loyalist as home for the company's newest facility. Already, Latham has made a profound impact by sponsoring community events and offering meaningful employment opportunities to residents. As one of the fastest growing communities in Eastern Ontario, Loyalist is pleased to work with corporate partners like the Latham Group to help grow a prosperous, healthy, engaged community."
"We are excited to begin production in this new world-class facility, which will enable us to better service homeowners and create job opportunities for the residents in the Loyalist community and greater Kingston area," said Sanjay Jain, Fiberglass Operations Director for Canada for Latham. "This was a fast-paced project completed in record time. We are thankful to the Loyalist township and Cornerstone Builders for their partnership and ongoing support throughout this project."