Township Meets with Provincial Officials During AMO Conference to Discuss Amherst Island Ferry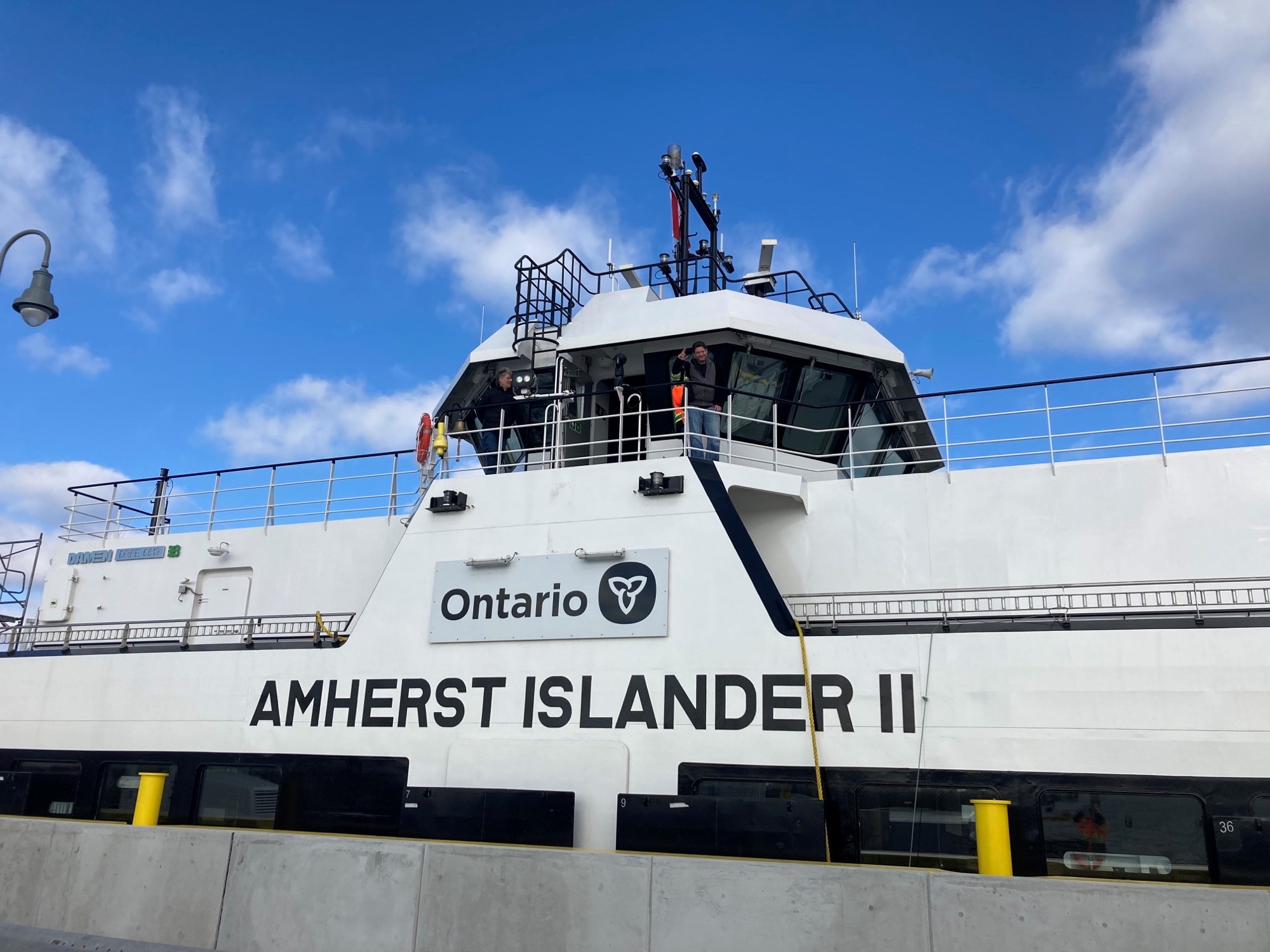 During the Association of Municipalities Ontario (AMO) Conference that was held in Ottawa from August 14-17, Township staff participated in multiple meetings with Provincial staff, and elected officials to discuss commissioning of the new Amherst Island Ferry, Amherst Islander II. Township officials met with Mr. Hardeep Grewal MPP, Parliamentary Assistant to the Minister of Transportation, Mr. Ric Bresee, MPP Hastings-Lennox and Addington, and other provincial advisors and representatives.
Discussions were positive and productive, focusing on how the Ministry of Transportation and the Township can work in partnership to address the obstacles that have delayed the in-service date for the new vessel. Topics discussed included staffing levels and training plans, levels of service, communication, operating agreements, and federal regulations governing the new vessel. Addressing these challenges has been expressed as a high priority in order to provide service to Amherst Island residents and visitors aboard the new state-of-the-art electric ferry vessel.
"Loyalist Township looks forward to commissioning the new ferry and to an on-going mutually supportive relationship with the Province for the operation of the Amherst Island ferry service and the delivery of effective and sustainable services to our residents," said Mayor Jim Hegadorn.
The partnership between the Township and the Province demonstrates that both parties are leaders in innovation and continue to strive to achieve operational excellence, fiscal responsibility, and sustainability.
Further Information
To find more information on the Ferry service, please visit our Amherst Island Ferry page.
If you have any project related questions or concerns, please contact Alex Scott, Public Works Manager, by e-mail or by phone (613-386-7351 Ext. 117) to discuss.
Media Inquiries
Saige Clark
Marketing & Communications Specialist
Tel: 613-386-7351 Ext. 115
E-mail