A daily ferry service runs between Millhaven and Amherst Island.
From Stella on the hour 6:00am to 1:00am
From Millhaven on the half hour 6:30am to 1:30am
Millhaven Wharf - 5604 Bath Road, Milhaven
Stella Wharf - I Stella Forty Foot Road
Service Alerts
New Ferry Updates - Amherst Islander II
Ferry Update - May 5, 2023 Video of Amherst Islander II moving to Stella

Video of New Amherst Islander II ferry en route to Stella Dock
Ferry Service Information
Schedule for the Frontenac II
From Stella on the hour 6:00am to 1:00am
From Millhaven on the half hour 6:30am to 1:30am
The crossing time is 20 minutes and the ferry will not be held for late arrivals.
Fares
Electronic payments are accepted for the onboard purchase of single fares and bulk ticket books. Please have your debit/credit card or mobile device ready for payment upon boarding. Payment may be made using VISA, MasterCard, American Express, Interac, Apple Pay, or Google Pay.
A mask or face covering is recommended during the fare collection process.
The use of the tap method for electronic payment is preferred.
Amherst Island Ferry Fares

| | Fare |
| --- | --- |
| Car, truck under 1 ton, van, farm tractor or small school bus | $10.00 |
| RV, car with trailer, large vehicle needing up to 2 spaces or large school bus | $20.00 |
| Large vehicles, trailers or equipment needing more than 2 spaces | $10.00 per space |
| Motorcycle | $2.00 |
| Bicycle | $1.50 |
| Pedestrian | No charge |
Information
Ferry Office Hours
Mondays, Wednesdays, Fridays only
Morning: 9:00 a.m. to 12:00 p.m.
Afternoon: 1:00 p.m. to 4:00 p.m.
Telephone: 613-386-7351, ext. 400.
Service updates will also be posted on the Amherst Island Ferry's social media accounts.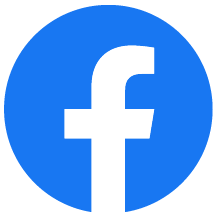 Maintenance and breakdowns
Regular ferry maintenance is usually scheduled in advance and advertised. Check local newspapers, social media, ferry dock signs, our website and household mailings.
Prolonged unexpected breakdowns are announced on local radio.
Restrictions
Pay attention to ferry crew and follow any instructions
Don't use your cell phone when embarking or disembarking
Maximum overhead clearance of 13 feet – contact the ferry office to discuss
Terminal buildings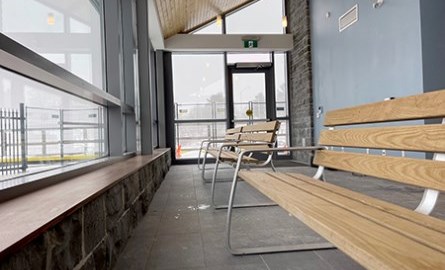 Passenger terminal buildings in Millhaven and Stella were opened for public use on February 28, 2022. The passenger terminal buildings provide passenger & staff facilities including restrooms, waiting areas and offices.
The redeveloped terminals also provide a paved parking area, bike racks and pedestrian sidewalks.
Amherst Island dock construction project
The Ministry of Transportation has built new ferry docks at Stella and Millhaven. Rankin Construction provides the most up-to-date project information and you can also check the project's
Ontario's new ferries
The province is supplying two larger, more energy efficient ferries to service Amherst Island and Wolfe island. Damen Shipyards of the Netherlands built the new ferries in Romania. In October 2021, the two new ferries, Amherst Islander II and Wolfe Islander IV, arrived in Canada and are moored at Picton Terminals, in Picton, Ontario, until they are placed in service.
Video of New Ferries - Delivery in Ontario
Damen Shipyards produced a short video documenting the delivery of the new ferries in Ontario.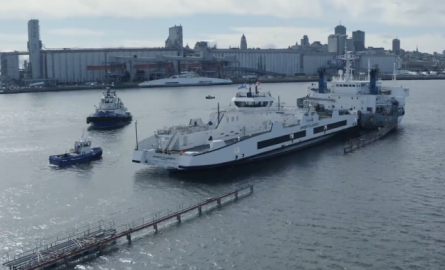 The new ferry moved to Stella docks in early February 2023 for crew training. MTO have announced that the Amherst Islander II is expected to be in service by the spring of 2023.
Emergencies
In the event of an emergency, the ferry will prioritize emergency vehicles. This may include the removal of vehicles to make room for emergency vehicles and could mean returning to the mainland mid-trip before resuming the normal schedule.