Are you planning to dig a garden, landscape or fence your lot, dig a patio or pool area, improve your driveway, repair your home's foundation, or add a porch, deck, or room to your home? Before you break ground on any project, you must obtain locates for any infrastructure that may be hidden underground.
Ontario One Call is a free service that contacts all infrastructure owners on your behalf to help you learn where it's safe to dig. Please visit Ontario One Call Ltd. before you dig, and take advantage of the free utility locate service.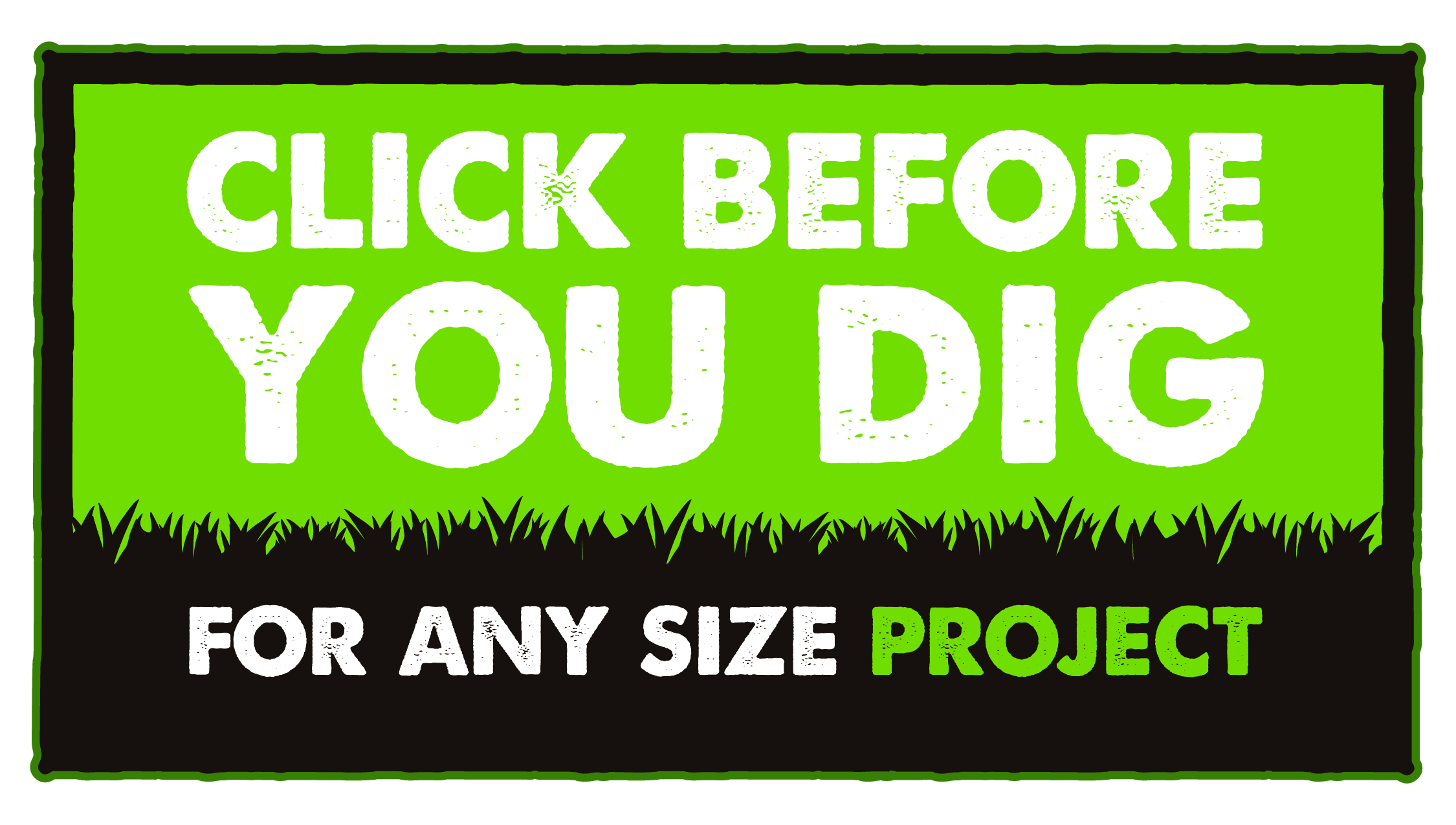 Why do I need locates?
It's the law. Under Ontario law, it is illegal to dig without having natural gas lines located.
Digging or excavating could damage the network of water and sewer pipes, gas lines, telephone lines, hydro cables, or cable television lines that could be located under the ground of your lot.
Damage to pipes or a utility line can place your home and neighbourhood in danger.
It can interrupt utility service to you or your neighbours if the system has to be shut down to fix the damage.
Property owners or their contractors who cause damage are responsible for the cost of repair.
If someone is injured, you could be sued.
How do I request locates?
Call Ontario One Call 24 hours a day, 7 days a week, for free locate of all services: 800-400-2255; or
Contact them at least five full business days before you plan to dig (see below for emergency locates that threaten life or property).
Loyalist Township services covered by calling Ontario One Call
By filing a locate request through Ontario One Call, you will be provided with locate information for:
Watermains and water service line
Sanitary sewer mains
Stormwater pipes
Encroachments
Traffic light and streetlight wiring
Other utility companies, like Hydro One, Bell Canada, and Enbridge Gas will also be contacted and will supply information based on where you plan to dig.
What happens next?
Ontario One Call will pass on your locate request to us and to other utility owners. In five business days or less, you will receive drawings showing you where the underground wires, pipes, or other infrastructure is, so you can complete your job safely.
What about emergencies?
Sometimes an emergency means you can't wait five days for information on underground infrastructure. In an emergency that threatens life or property, call Ontario One Call at 1-800-400-2255 and locators will be onsite within two hours, 24 hours a day, year-round. Note, emergency locates must be requested by phone, not online.
There are flags or paint on my property. Why?
If a locator has placed flags or paint markings on your property or the road allowance in front of your property, it means underground infrastructure locates have been requested by a contractor, a property owner, the Township, or another utility owner intending to excavate nearby. Locators use colour-coded flags or paint to indicate the type of infrastructure buried in the area.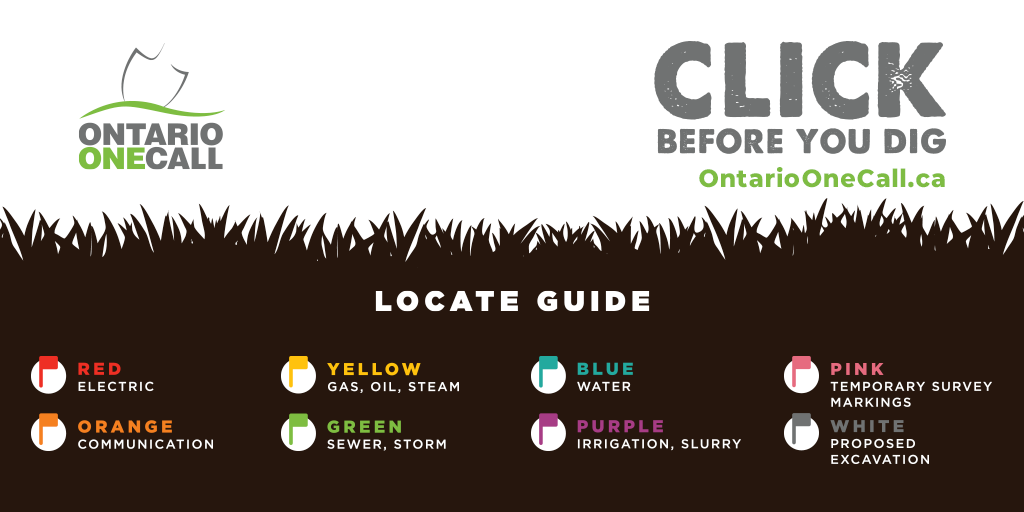 To learn more about the planned excavation, please contact the Administrative Assistant responsible for locate administration by email or at 613-386-7351, ext. 103#.