Loyalist Township's Zoning by-law establishes and regulates the use of land by implementing the policies of the Township's Official Plan. It provides a way to coordinate land uses, protect areas by preventing incompatible uses, and establish appropriate standards for development.
Zoning by-laws contain specific, legal regulations - for example, what uses are permitted, how high buildings can be built, the maximum number of residential units allowed and the amount of off-street parking required.
The Zoning by-law consists of the following basic components:
Maps (schedules) are the most common feature of any zoning by-law since they indicate which zone a property is in.
The corresponding wording for the zone, which then lists the permitted uses, and regulations applicable to that zone found in section 5 of the Zoning y-law
Symbols which are located on the map and correspond to the zoning of the subject property (i.e. OS meaning Open Space)
How to use the zoning by-law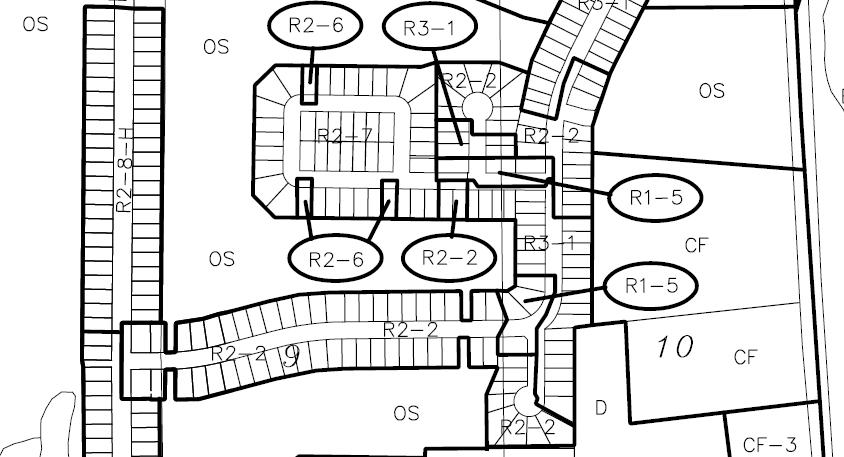 This section of a zoning map illustrates the zoning for individual properties. The symbols then correspond to section 5 of the Zoning by-law which outlines zone specific information (i.e. density, height, setbacks, etc.).
Many words in section 5 are defined terms. You can learn their meaning by referring to section 3. Section 4 describes zoning provisions that are applicable to all zones like placement of accessory structures, parking of special vehicles, and home-based business information.
Zoning By-Law Table of Contents
Zoning Schedules