At this time the Township is not hosting or accepting any applications for in-person events due to COVID-19 restrictions
Loyalist Township runs several community-based events throughout the year for our residents and visitors to take part in with their friends and families. Please contact the Community Development Coordinator.
Quick Links:
Bath Canada Day

The 2021 Bath Canada Day Committee is working on some great virtual programs encouraging involvement by kids of all ages. The Bath Canada Day webpage will be updated as the programming details are worked out.
2021 Bath Canada Day Button Contest
Annually - as part of the Bath Canada Day festivities - local elementary age students are invited to submit artwork to be featured on the Bath Canada Day buttons. Find more information on the contest webpage.
Winter Carnival
Get out and be active this winter! The annual Winter Carnival takes place the third week in January. Keep an eye out for fun activities hosted throughout the Township including a pancake breakfast, snow sculpture contest (weather permitting), free public swims and skates and a tree bonfire and BBQ sponsored by Loyalist Township Emergency Services at the Odessa Fairground!
The 2021 Winter Carnival is going virtual this year! See below for information on how you can celebrate in the snow!
2021 Winter Carnival Information
Winter Art Sale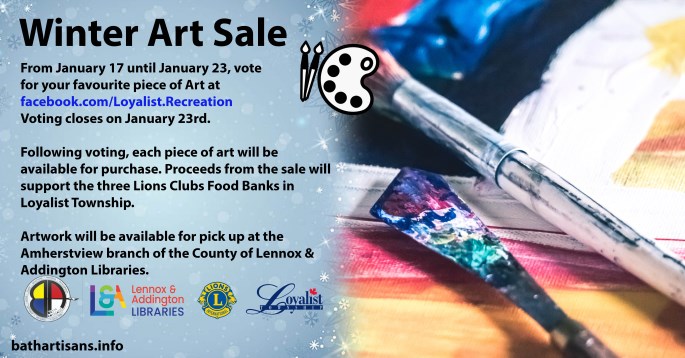 Additional Information:
Paintings will also be shown through the Bath Artisans website.
You can reserve your choice of artwork by contacting Susan Balog by email or phone (613-386-3589). Reservations are first come, first served.
Art will be available for pick up from the Amherstview Library (322 Amherst Drive, Amherstview) after January 25th, 2021. All art is $20 - cash only, exact change please.
Congratulations to Carol Jackson. Her painting (pictured below) was selected as the People's Choice.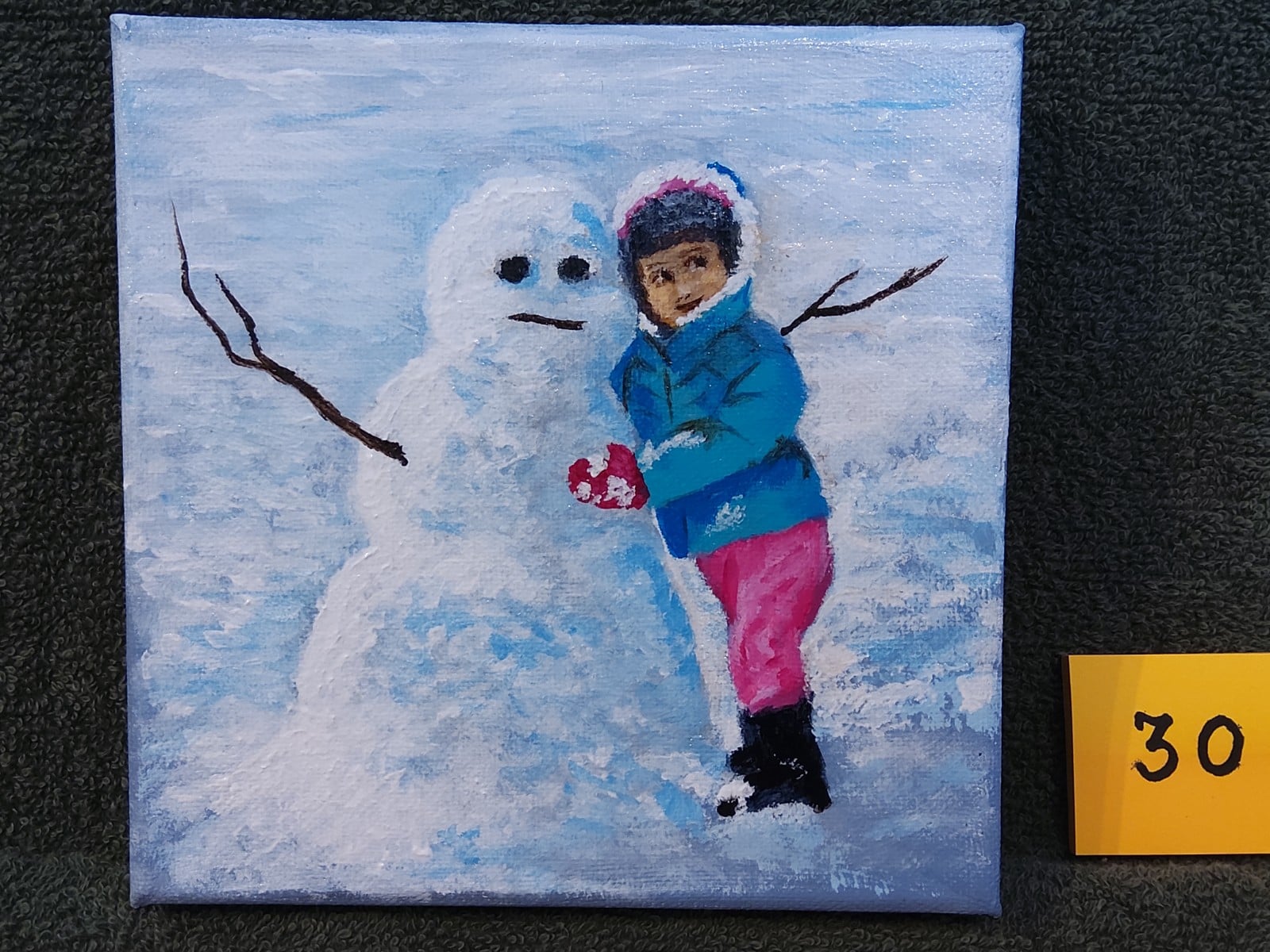 Snow Sculptures
We want to see your creativity at work! Submit photos of your snow sculptures to Recreation Services. Photos will be shared on our Facebook and Twitter.
Build your own Snowperson!
Build your own virtual snowperson without having to leave the house! Visit this fun virtual experience on the CBC's website - Build Your Snowperson!
Winter Story Time
We're partnering with L&A County Library Services for some Winter Story Time! Check out our Facebook and Twitter during the week of Winter Carnival for more information.
Winter Crafts/Recipes/Indoor Activities
Check out our Facebook and Twitter during the week of Winter Carnival for fun crafts, recipes, and other indoor activities from our Recreation Staff!
Winter Outdoor Activities
Heritage Moment: Winter Horse/Ice Racing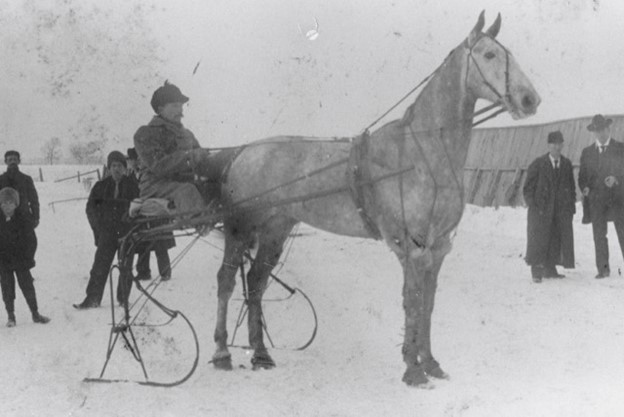 The photo of the horse/ice racing was dated 1915. The following is a story that is in the Helena Miller book talking about ice racing:

There were two hotels in the earlier days. One was at the corner of Davy and Main Street and was owned by Frank Amey. Later Mr. Thompson took over and carried on for some time – later he sold to Norman Riklay who was operating there when it burned in May 1902. The present building known as Quinte House was built. Then it was called Bay View Hotel. Later Herbert Laidley had possession for a time. It has changed owners may times since.

At the back was a large yard leading to a fair sized barn and an open shed where people could tie their horses. Many and varied were the tales that could be told if only these spots could talk. Each winter where the ice was good and safe for driving there would be horse races on the ice. Folks came from various places as Amherst Isle, Kingston and elsewhere. Anyone who had a good racing horse was interested and there would be quite a crowd of people gathered to watch the events.

When the program was over, the boys would all gather in around the bar room and have a session or 'meet' in the old Hotel. Their horses had been safely placed in the stable of the barn and fed. This was a yearly event during the wintertime.
Heritage Moment: Photos from Winter Living in Loyalist and L&A County
Enterprise Hockey Team, 19--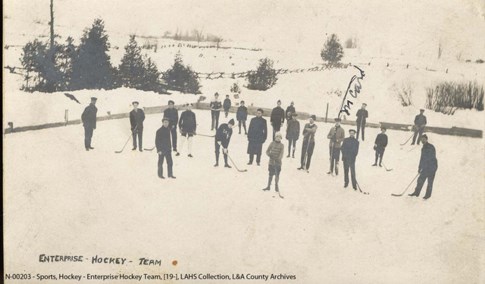 Napanee Curling Club, Championship Team, pre-1900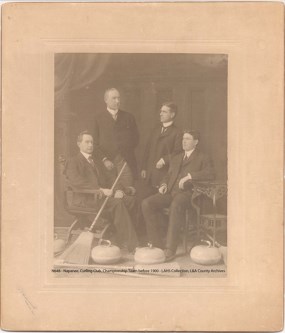 Napanee Snowshoe Club, 1885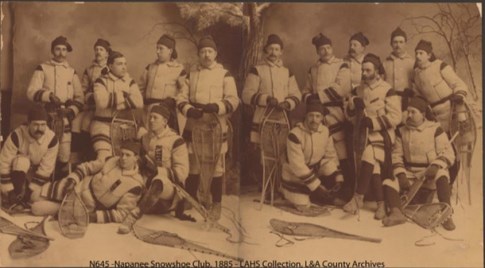 Winter Sledders, Date Unknown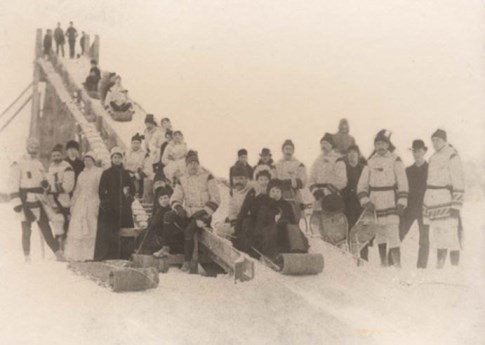 Family Day
Family Day is Monday February 15th. Loyalist Township Recreation Services will share ideas for family fun the week leading up to the 15th but will be silent on the day itself to encourage the community to spend time with their households.
Spring Egg Hunt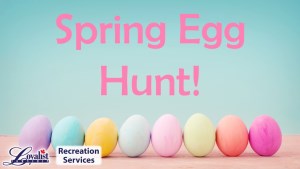 Hop your way to the community Spring Egg Hunt! Enjoy face painting, themed crafts and take a photo with the Bunny himself! This event runs the Saturday before the Easter weekend every year.
National Youth Week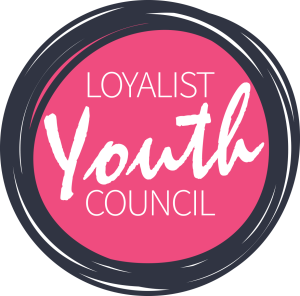 Loyalist Township believes in youth! May 1-7 is National Youth Week and every year we promote a variety of activities and challenges to get youth engaged. Are you between the ages of 12-18 and interested in helping youth in our community get active and stay involved? Check out the Loyalist Township's Youth Action Council for more info!
Volunteer Recognition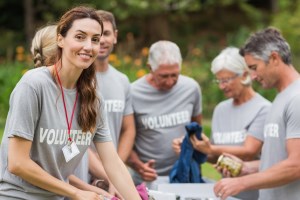 The Mayor and Council recognize the contribution of volunteers in our community every year. You can find nomination forms posted below. They are available to the public to complete every March with a formal celebration for nominees taking place in June.
Loyalist Days
Running every June, this week-long event celebrates the heritage of our community as United Empire Loyalists. Local experts from community organizations will host events to share knowledge on our community history, what it means to be a "Loyalist", and other activities for youth and children.
Summer Concert Series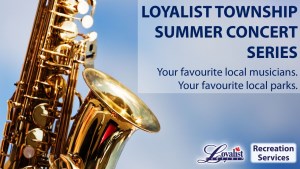 Every summer Loyalist Township hosts musical entertainment in many locations throughout the Township. Bring a lawn chair and join us for these free events to hear your favourite local musicians!
Spooktacular!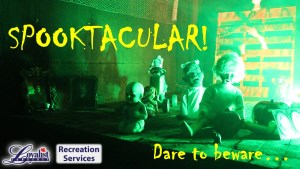 This annual Halloween-themed event takes place every year with haunted houses, bouncy castles, scary stories, crafts and more! Family-friendly activities available as well as those for the braver souls! Don't forget to wear your costume!
Light Up the Season
Due to the pandemic, the usual activities to help Santa turn on the lights for Light Up the Season will not be taking place this year. However the park will still be lit, starting the first week of December for all to enjoy! Please remember to practice social distancing, should you decide to take a stroll through.
Our thanks to Ontario Power Generation for their ongoing support of this annual event.