Trunk-or-Treat and Crafts
The Odessa Agricultural Society and Loyalist Township are teaming up to host a Halloween event you won't want to miss!

Inside the Palace, the OAS are all set up for you to enjoy fun games, crafts and the ever-popular costume contest!
Then pop outside and take a stroll through the Trunk-or-Treat area hosted by Loyalist Township. Families and children can enjoy the tradition of trick-or-treating in a spook-free, safe and accessible environment.
Everyone is encouraged to dress up for Halloween in their favorite costume and don't forget to bring a bucket or bag to collect your treats!
We want to have each child leave with treats and memories of a fantastic Halloween!
Please note that children will not be permitted to enter the decorated vehicles.
When and where
When: Sunday, October 29, 2023, between 1:00 p.m. and 4:00 p.m.
Where: Odessa Fairgrounds, 231 Main Street, Odessa (entrance on Wilton Road/County Road 6)
Free for all to enjoy!
What else to know
We are proudly working in collaboration with the Lennox and Addington Joint Accessibility Advisory Committee and Treat Accessibility to ensure this event is accessible and inclusive for everyBODY!
What a great time!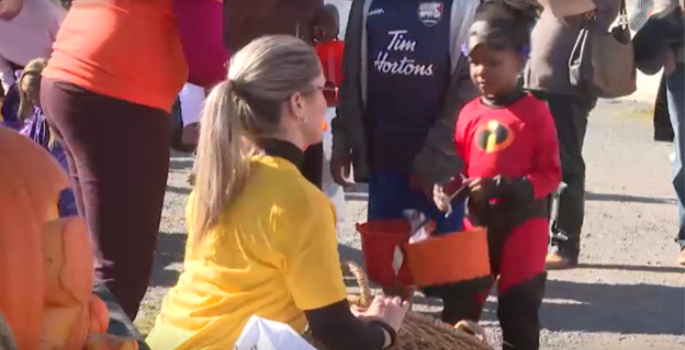 Video courtesy of Global News
---
More upcoming events