"Ageing Well Together"
We are delighted to present our first annual Seniors Expo - an event to bring services and seniors together. Please join us for light refreshments, activities, free workshops, prize giveaways and lots more.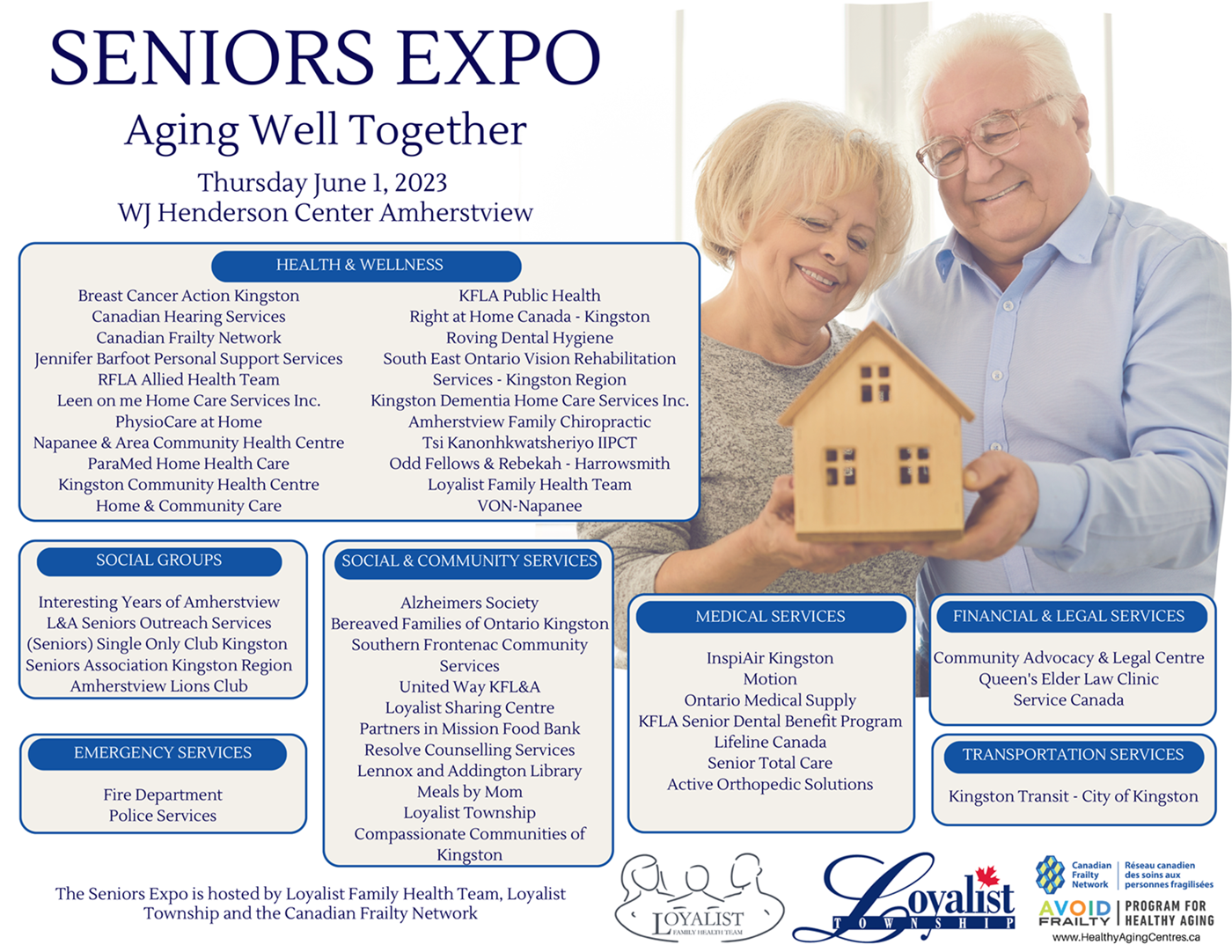 When and where
Date: June 1
Time: 10:00 a.m. to 2:00 p.m.
Location: W.J. Henderson Recreation Centre - Arena, 322 Amherst Drive, Amherstview
Services
If you are interested in providing a service at the 2023 Seniors Expo, please complete an application. Service Provider Application Form
Financial and Legal Services
Social and Community Services
Healthcare and Wellness
Counselling and Support
Emergency Services, Housing and Shelter
Recreation and Leisure
The Soup Chef truck will also be outside providing food for purchase. We look forward to seeing you there!
The 2023 Seniors Expo is proudly sponsored by Canadian Frailty Network and the Loyalist Family Health Team.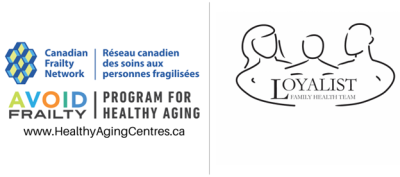 ---
More upcoming events