Seasonal overnight parking restrictions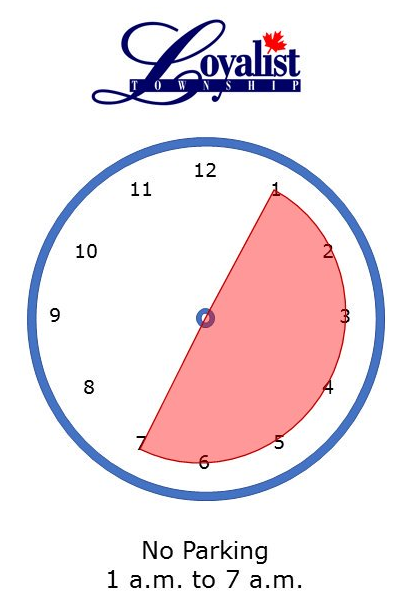 From December 1 to March 31, it is illegal to park on any road or street in Loyalist Township between 1 a.m. and 7 a.m., in accordance with Township and County by-laws.

This restiction is in effect regardless of weather conditions. The by-law is strictly enforced by Frontenac Municipal Law Enforcement. Vehicles in violation of the by-law will be ticketed. Any vehicle parked that is interfering with snow removal activities can not only be ticketed, but could be towed at the owner's expense, as stated in the Highway Traffic Act, Ontario.
If you have questions regarding the parking by-law, please contact the Municipal Clerk at 613-386-7351, ext. 121.