What is a pedestrian crossover?
A pedestrian crossover is a designated crossing area that allows pedestrians to safely cross the road. Pedestrian crossovers have specific pavement markings and crossing signs. Ontario's Highway Traffic Act states that vehicles must stop and yield the entire roadway at pedestrian crosswalks known as pedestrian crossovers.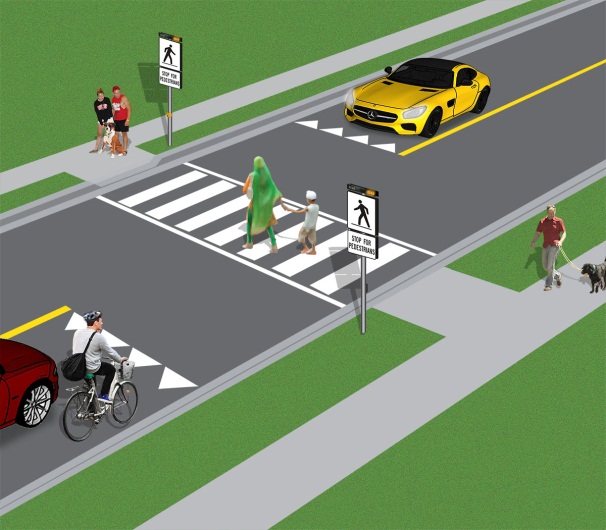 Pedestrian crossovers locations
There are five pedestrian crossovers located on Speers Blvd. and two pedestrian crossovers located on Kildare Ave. in Amherstview.
How to use the crossovers