Children's Swimming Lessons
Loyalist Township is proud to be partnering with BGC South East and the YMCA of Eastern Ontario to provide interim options for aquatics programs while decisions regarding next steps for the pool at the W.J. Henderson Recreation Centre are being made. The addresses for both can be found below followed by some important reminders.
BGC South East - West End Hub: 1300 Bath Rd, Unit A-2, Kingston, ON
YMCA of Eastern Ontario: 100 Wright Crescent, Kingston, ON
Transition to the Lifesaving Society Swim for Life® Program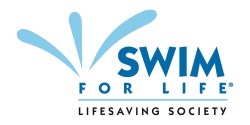 Early in 2022, the Canadian Red Cross announced the end of their Water Safety programs in order to better support other areas of their community support efforts. Loyalist Township thanks them for many years of successful partnership and is excited to begin an expanded relationship with the Lifesaving Society to offer the Swim for Life® program starting in Summer 2022! Please take a few minutes to read through the common questions and answers regarding the program switch.
Why did the Red Cross end their program?
The Red Cross ended their water safety programs to redirect resources to other community support and emergency response programs. The Red Cross will continue to offer First Aid instructional programs.
Will my children be learning less?
No! This program is a different program from the Red Cross program and is difficult to compare directly for that reason. Your children will still learn all the necessary strokes and water safety skills to be safe in and around water by the end of the program.
What about badges?
Like the Red Cross program, the Swim for Life® program does offer recognition items that your swimmer can proudly display to show their achievements in their swimming lessons!
What does the program look like?
Like the Red Cross program, there are Parent & Tot swimming lessons, Preschool lessons, and Children's lessons. The Swim for Life® program also includes Fitness and Adult programs too to ensure that everyone is able to learn how to swim and be safe around water. #NeverTooYoungToLearn #NeverTooOldToStart
You can read more about the program on the Lifesaving Society's website.
Why is some of the content different for strokes?
The Swim for Life® program aligns its stroke standards with the internationally recognized FINA stroke standards for freestyle, backstroke, and breaststroke. Sidestroke and elementary backstroke are not included in the program but can be taught in private lessons if your swimmer is interested in them.
What about midterms and report cards?
We will continue to provide progress reports verbally at the halfway point of lessons, and a written report on the last day of lessons. You can learn more below.
Are you still offering Private and Semi-Private swimming lessons?
We are! You can read more about our Private and Semi-Private lessons and then view our offerings in the Private and Semi-Private Lessons section of the widget at the bottom of this page.
What level should I register my child in?
Great question! We've provided some answers to this below.
Common swimming lesson questions and answers
What should I expect from swimming lessons?
The Lifesaving Society Swim for Life® program allows students to progress comfortably in programs tailored to their age group. Prior to starting lessons, talk with your swimmer and have a realistic expectation so your swimmer does not feel pressured to 'pass' a level or get a badge. Focus on 'completing' the skills at a progressive pace and smart goals.
What level should my swimmer be in?
We have a few options to assist you in finding the right level for your swimmer:
If you are a current participant, please reach out to your swimmer's Instructor or the Head Instructor for that day's lessons for a progress update. They may not be able to confirm whether your swimmer is completing their current level, but they can provide you with information to make an informed decision about your swimmer's next steps.
Midterm Week and report cards
The fourth or fifth lesson of our swimming session is set aside for you to talk with our Instructors about your swimmer's progress in their level. If your swimmer is away on the last day of lessons, you can pick up their report card at the Customer Service Kiosk of the W.J. Henderson Recreation Centre (322 Amherst Dr, Amherstview ON) after the end of the session during regular office hours.
Private and semi-private lessons
Private lessons are a great way to develop specific swimming skills through personalized coaching. If your swimmer has accomplished all but a few skills in a level, a private lesson might be right for you. Semi-Private lessons are also available for pairs of swimmers of similar skill level at a lower cost per individual than a private lesson. Private lesson registration will be available online and registration will open the same date as regular classes. Semi-Private lesson registration is unavailable online. Please call 613-386-7351 x200# to book a Semi-Private lesson. Semi-Private lesson participants are asked to find their own partners for lessons.
Waitlists work!
Have you ever tried to register for a program that had no spaces available? Adding your name to a waitlist allows us to create new programs when possible and notify you when spaces become available.
Low ratio lessons
These are programs with approximately half the number of participants as regular swim classes. Each participant receives more individual attention and more of an opportunity to practice their skills. Please note that the number of participants increases as the levels increase in skill. Ratios below are stated as Instructor:Participants. We are not offering Low Ratio lessons in Summer 2022.
Swimming Lesson Ratios

| Level | Regular | Low Ratio |
| --- | --- | --- |
| Parent & Tot 1 | 1:10 | |
| Parent & Tot 2 | 1:10 | |
| Parent & Tot 3 | 1:10 | |
| Preschool 1 | 1:6 | 1:3 |
| Preschool 2 | 1:6 | 1:3 |
| Preschool 3 | 1:6 | 1:3 |
| Preschool 4 | 1:6 | 1:3 |
| Preschool 5 | 1:6 | 1:3 |
| Swimmer 1 | 1:8 | 1:4 |
| Swimmer 2 | 1:8 | 1:4 |
| Swimmer 3 | 1:8 | 1:4 |
| Swimmer 4 | 1:10 | 1:5 |
| Swimmer 5 | 1:10 | 1:5 |
| Swimmer 6 | 1:10 | 1:5 |
| Rookie Patrol | 1:12 | |
| Ranger Patrol | 1:12 | |
| Star Patrol | 1:12 | |
Cancellations and changes to programs
The Recreation & Facilities division reserves the right to cancel, or alter any classes, times, or costs outlined in the Guide due to low enrollment, availability of facilities or instructors. No administration fee will apply to refund requests for class cancellations.
Photography on the pool deck
To respect the privacy of all pool users, patrons are asked to refrain from taking pictures or videos during all Aquatics programming. During swim lessons or aquatic courses, parents are only permitted to take photos of their own swimmer during the last 5 minutes on the last day of lessons.
Winter 2024 registration dates:
Loyalist Residents: Monday, December 4th at 12pm
Non-Residents: Thursday, December 7th at 12pm
Lessons will once again be taking place at the BGC South East and YMCA of Eastern Ontario - Wright Crescent Branch pools in Kingston beginning January 2024 and running until early March 2024.
What level should I register my swimmer in?
We did lessons with the City of Kingston, what level should I register my swimmer in?
This widget is best viewed using Google Chrome or Mozilla Firefox. Other browsers may experience issues including not seeing all programs.