This restored historical building is currently home to the Wilton Community Association who operate and manage Wilton Hall as a community and cultural centre. The Hall hosts community dinners, concerts, weddings, birthdays, and anniversaries, as well as lots of other private events. With a capacity of 144 people, a complete kitchen, and tables and chairs included - Wilton Hall is the ideal spot for your next gathering!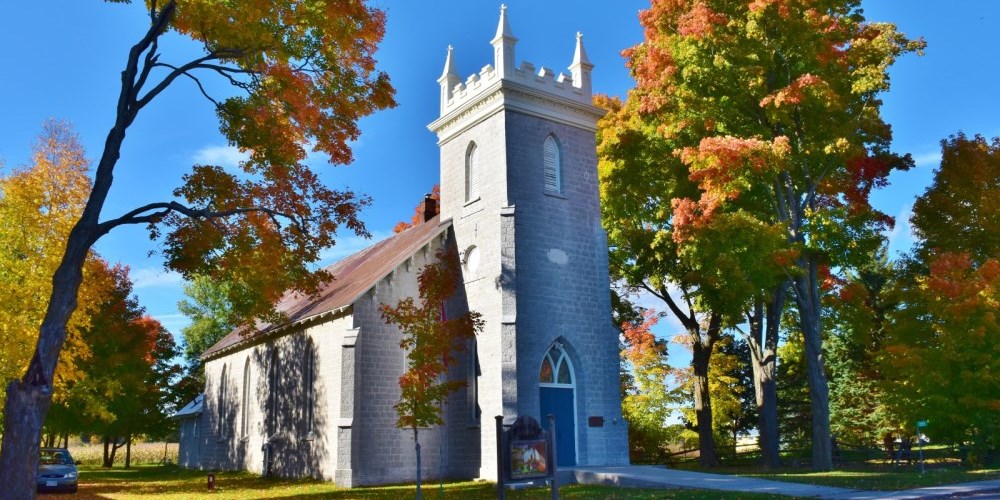 Location
251 Simmons Road, Wilton
Accessibility
Please note that as an historical site, the space does have some physical barriers.
History
The limestone hall was originally the Wilton Wesleyan Methodist Church. It was built in the 1840s in what was then a thriving farming and mill community.
As Wilton's population dwindled, the school and post office closed. Churches followed suit and Wilton Hall, which was a United Church by this time, was threatened with the same fate.
The Wilton Women's Institute bought the building for $1 in 1969 for use as a community centre. An average year would see many community events, dinners, concerts and parties.
By 1997, the years had taken their toll and major repairs were badly needed.
The Wilton community rallied and launched a major restoration campaign in 1997.
The continuous costly restoration expenses, however, were very difficult for the Women's Institute to continue with the responsibility of the building. By 2012 it was at risk of being closed for good.
The Township was approached with options to purchase the building for the token fee of $1. The building changed hands and a partnership formed with the new Wilton Community Association who took on the day-to-day management.
The Wilton Community Association continues to care for the space with a mandate to "foster community spirit" and encourage public use.
Contact the Wilton Community Association
Phone: 613-386-2479 or email the Association.