Looking for some summer fun? Come out to Finkle's Shore Park and listen to local musicians in a variety of live performances.

When and where
Sundays in Bath, Ontario! Free admission.
May to September, 2023
2:00 p.m. to 5:00 p.m.
Finkle's Shore Park, 697 Loyalist Parkway, along beautiful Highway 33
Upcoming dates and performers
The Live Music Sundays concerts are proudly hosted by Bon Evans and a team of dedicated volunteers.
For more information and to view their weekly schedule, please visit Live Music Sundays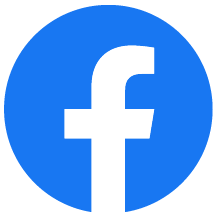 or subscribe to this page for updates.
July 23, 2023
2:00 p.m. Goodnight Irene's
3:00 p.m. Lucanus Pell
4:00 p.m. Paula Wood
July 30, 2023
2:00 p.m. Gerald McGrath
3:00 p.m. Jen Calder
4:00 p.m. Cole Leblanc
August 6, 2023
2:00 p.m. James Hildebrand
3:00 p.m. Tim Sheffield
4:00 p.m. Andrew Mack Band
August 13, 2023
2:00 p.m. Days of Thieves
3:00 p.m. Kathleen Turner Overdrive
4:00 p.m. Master Nate and the Reprobates
Thank you
The Event Organizer of this series of concerts would like to thank the following sponsors:
Kingston Real Estate - Lynn Wyminga and Lorna Willis
FryWay 33
Amherst Island Radio 101.3 FM
Kingston Circus Arts
Dorey & Tolgyesi Insurance Brokers Ltd
QR the BAND
---
More upcoming events